Covid-19 disrupts standardized testing, forcing colleges to accommodate
Although all Pascack Hills students are learning to adapt to this new and scary self-isolation predicament, more specific side effects of the coronavirus pandemic affect each grade level individually. While seniors look hopefully upon walking along the stage at graduation, clad in caps, gowns, and tassels, the reality of this unlikely situation is starting to kick in as numbers rise exponentially.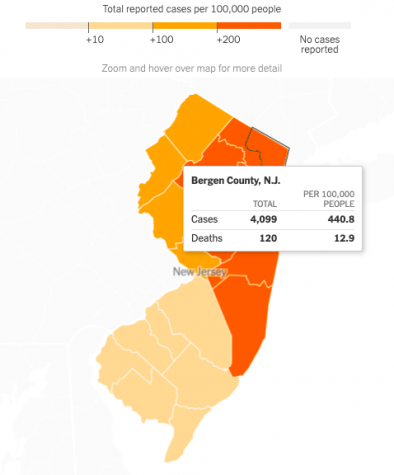 On a different note, juniors are riddled with worry pertaining to the changes in the college admissions process for the fall of 2020. Activities that students rely on in hopes of embellishing their resumes such as DECA nationals and various summer volunteer programs and internships have been canceled. This leaves juniors paranoid that they will be vastly underqualified for the next step in their lives.
Nevertheless, many universities were quick to send emails aimed at reassuring prospective students that the college admissions process will be altered to account for this pandemic. The University of Chicago, ranked number six in the 2020 edition of Best Colleges and National Universities, recently sent an email recognizing the situation, stating that they "recognize that school transcripts will look different for many students this year and will work with that."
Similarly, Harvard University, ranked number one in the United States on the same list, recently sent out an email to high school juniors on the topic. Following a declaration of support from the school during this "very difficult and stressful time," Harvard presents a few key changes to its admissions process.
Along with ensuring that its financial aid program and holistic student review will remain intact, Harvard states that "You will not be disadvantaged in any way if you do not submit subject tests [or] AP results" and that students presenting "pass/fail grades or other similar marks on their transcripts this spring… will not be disadvantaged as a result."
"I'm glad top schools are reconsidering the weight of subject tests during this time," Hills junior Claudia Kim, a writer at the Trailblazer, said. "People are already stressing about when to take the SAT considering the March and May test dates were canceled, and to worry about subject tests on top of that would be absurd. It's reassuring to know we won't be penalized for this."
Hills junior Yemie Woo spoke with a similar sentiment towards the deprioritization of AP tests. 
"Although many believe administering the AP tests at home is beneficial for students, it's completely new territory. We've been preparing for multiple choice and free response, not a 45-minute, open-note free-response test. Moreover, if it ends up being a lot easier than a typical AP test and everyone is getting 5s, it'll be insignificant regardless. I think it's a great idea on Havard's part to pay less attention to these scores," Woo opined.
"
I think it's a great idea on Havard's part to pay less attention to these scores."
— Yemie Woo
Along with reevaluating standardized testing, several colleges such as Boston University, Case Western Reserve University, and the entire University of California system made up of nine schools have now made the submission of SAT and ACT scores optional. Many hypothesize that even more schools will administer this policy as the situation escalates. 
Since most juniors have not taken any AP or subject tests yet, it's no surprise these new policies present themselves as advantages to many students. However, a good amount of juniors have already taken the SAT and/or ACT, thus the opinions regarding this change are more skewed.
I posed a question to my fellow classmates: "Many colleges have stated that SAT/ACT testing results are no longer a requirement for the fall 2021 admissions process. What is your opinion on this?" Here are some of their responses:
"I actually think that's so helpful since so many juniors start with their standardized testing around the second semester or in March," Hills junior Jess Gudin said. "I personally did not even get a chance to take the SAT because I was planning on starting in March. I'm glad schools are understanding of our situation and taking into account the fact that this is out of our hands. However, these tests were an imperative way to really compare students on the same level, so I hope it does not hurt our chances with admissions."
Hills junior Jared Mitovich, an editor at the Trailblazer, expressed a similar general opinion but approached it from a different perspective. 
"This isn't surprising because it wouldn't be fair to expect high school juniors, 9 in 10 of whom are out of school period across the world, to complete a test that for many was canceled for the date they planned to take it. It also joins the ranks of other public and private universities who took similar steps even before the pandemic, so it's not unprecedented. Standardized testing doesn't make up anywhere near the full picture of a college applicant, but students do take pride in their scores," Mitovich explained.
"
I think it's a little unfair to the kids who worked really hard in the beginning of the year."
— Jenna Golub
"I think it's a little unfair to the kids who worked really hard in the beginning of the year," Hills junior Jenna Golub expressed. "The kids who waited until later in the year to start testing are getting a pass, but the kids who worked hard in the beginning are having their work somewhat invalidated."
For students who studied for months and got their ideal scores, this hard work and dedication may seem all for naught now. At the same time, it would be unfair to students who specifically allocated time to focus on standardized testing during the spring to still require scores, as they would be unable to test multiple times to achieve the score most representative of their abilities. A concept that colleges like always remind their applicants is that it doesn't matter if you've taken the SAT once or five times, as long as you're submitting what you believe to be your full potential. 
Colleges have made it abundantly clear that they will not favor students who took the test over those who did not. This being said, high standardized testing scores will still indicate a strong student but likely not hold as much weight in the process.
View Comments (1)
More from the contributor(s):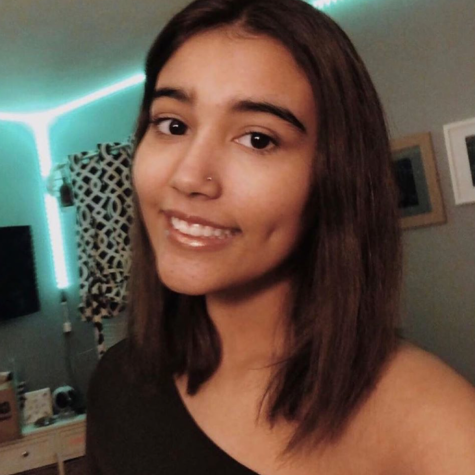 Lauren Eusebio, Opinion Editor
Senior Lauren Eusebio has been a part of the Trailblazer since her junior year, when she was a staff writer. Now, along with Claudia Kim, Eusebio will be in charge of editing the Opinion section, which she is very passionate about. She defines the section as one that "expresses the identity of Hills students and makes our newspaper different and unique. I know each and every Hills student has something worthwhile to say."

Fun fact: Eusebio has her own YouTube channel.