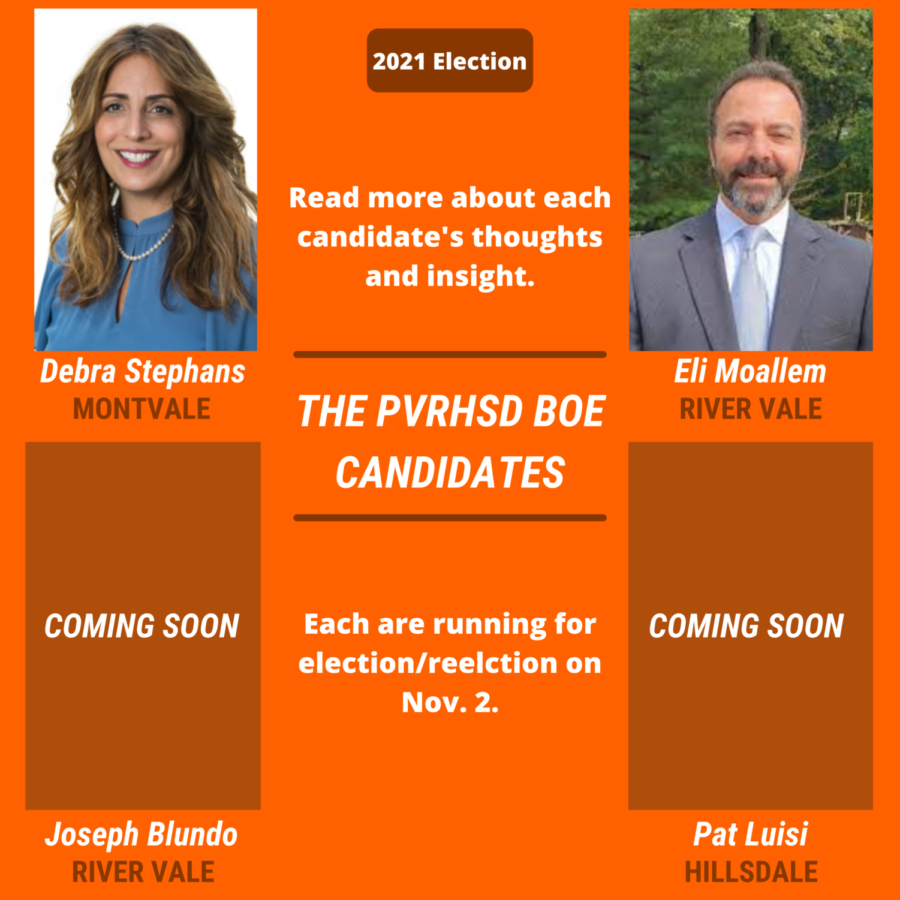 Four candidates are running in this year's Pascack Valley Regional High School District's Board of Education election on Nov. 2. The Trailblazer reached out to each of them for their insight on their goals, priorities, and changes they wish to see made within the BOE. 
In River Vale, Eli Moallem is campaigning for a position on the BOE for the first time, and in Hillsdale, Pat Luisi is campaigning for a position on the BOE for his second year in a row. Debra Stephans and Joseph Blundo are seeking reelection in Montvale and River Vale, respectively. Click on the links below to read each candidate's interview. 
Debra Stephans (Montvale)
Eli Moallem (River Vale)
Joseph Blundo (River Vale) – coming soon 
Pat Luisi (Hillsdale) – coming soon
Editor's note: At their meeting on Nov. 15, BOE president Tammy Molinelli announced that the members of the BOE who were elected/relected on Election Day are Stephans, Blundo, and Luisi. Current BOE member Michael Fronte from Hillsdale did not seek reelection, so Luisi will be filling his seat officially in January.