Meet the Board candidate: Gini Varghese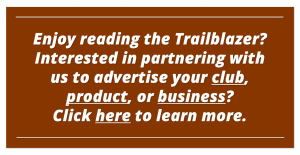 Gini Varghese is running for one of the two open Hillsdale seats. The other candidates running for the two open Hillsdale seats are Arnold Scher (incumbent), Kristin Martin, and Pat Luisi.
The daughter of immigrant parents, Varghese grew up in Teaneck and has lived in Hillsdale for 13 years with her husband and two kids. She earned a Bachelor's in Psychology from New York University and a second Bachelor's in Nursing and a Masters in Science as a nurse practitioner, an occupation she has held over 20 years. Varghese has also been a Girl Scout troop leader, a youth sports coach, a class parent, and a corresponding secretary and co-chair of the book fair of the George White Faculty and Family Association.
Varghese has centered her campaign around student and teacher wellness during the Covid-19 pandemic. She has emphasized the need for an engaged listener on the Board who, as the mother of a freshman daughter at Valley and a son in middle school, has a personal investment in the success of the district.
Why Varghese is running
This school year is Varghese's daughter's first at Valley. Varghese argues that this gives her a "vested interest in the school system and district doing well."
She named two main priorities as a candidate for the Board: a focus on health and safety during Covid-19 and "greater community outreach."
"I am a nurse practitioner by profession," Varghese explained, "and for me, obviously, health is a really important topic." She argued the Board needs to continue to focus on keeping students and staff safe from Covid-19.
Citing her experience in the medical field, Varghese professed that "what we have to do is concentrate on maintaining in-person instruction, which I believe to be the best way for students to learn." She countered this by explaining that the pandemic is a dynamic, "day-to-day" issue which means available information "needs to be reassessed on a daily basis."
Her second main reason for running, Varghese stressed the need for "an open line of communication and to maintain that between the Board and the community."
On the Board's goal to improve communication
The issue of communication has been debated among the community the past few months, and it has become a focus of the Board this school year as well –– one of its goals is to "[e]stablish a Board of Education communications committee. Plan for more frequent communications from the board, including a board specific newsletter to the community regarding reopening and the operations" of the Board of Education.
When pressed on whether this was a current fault of the Board or only an area to focus on, Varghese said, "I consider myself to be a lifelong learner, so I am really one of those people that feels like there's always room for improvement and for betterment."
"I think that, especially in the digital age, there's so many ways of communicating with other people," she continued. "To me just as a person, I'm really big on communication –– like being able to get your point across in a way that people can understand."
Varghese said she formed this philosophy from seeing "a new person every 15 minutes to half an hour" as a nurse practitioner in primary care. "I have to be able to listen, and part of communication is really listening to the other person. I have to be able to get my point across to the other person in a way that they'll understand."
While she did not provide specific policies surrounding communication, Varghese indicated she is capable of working with students with "different kinds of personalities" as well as "different kinds of people."
On bringing a divided community together
Varghese, who has described herself as a "fair and moderate" thinker, would join the Board at a time when its reputation has been defined in part by its unanimous vote to remove the Cowboy and Indian mascots.
"No one wants to feel like they are being silenced," Varghese said, speaking to objections by some community members that the Board had not taken their voices into account when taking the mascot vote. "Listening is one of the first things that I would really do to be a fair and moderate person."
The mascot removal was not the only issue where parents had differing opinions about what was best for their students –– or for the advancement of their beliefs. Over the summer, there were also debates about the district's handling of a Black Lives Matter sign placed in front of school and how much time students should be in-school per week.
"I'd want to kind of take sort of the middle ground and work with that," said Varghese about handling two sides of an issue. "I think it's hard to please everyone on everything they want, so I think we have to try to get some points in for each group."
On the mascot removal
In terms of the reaction to the removal, Varghese said "it was very passionate," but that it was "tough to listen to some of the vitriol or to hear of it."
She said she made her own personal decision in favor of removing the Indian mascot from doing her own research of the Lenape Indians, the local Native American tribe.
"They had a whole page of why they don't feel that it is an honor for their likeness or their name to be used," Varghese recalled."My reaction was that if a group doesn't consider it an honor, and if they consider it somewhat of a mockery, I just don't think that's right."
[Editor's note: For more on the history of the likeness of Cowboys and Indians being used as mascots, click here.]
On the reopening of school and Covid-19 safety
Varghese is currently in favor of the hybrid instructional plan, which has been implemented for over a month at both Hills and Valley.
"I feel that of course, being in school is the best way to learn for many reasons: [Students are] in front of a teacher, you have your classmates around you, you are in a different environment –– environment is huge," she explained.
Still, Varghese said she understood parents' and teachers' remaining concerns about keeping themselves and their families safe, describing them as "valid."
"We're not just talking about a cold here –– you can get really sick, and there can definitely be lots of repercussions associated with being sick," Varghese pointed out.  
Emphasizing flexibility and grace in relation to current health conditions and recommendations, Varghese forewarned that "we don't know" what will happen as the school year progresses.
On student wellness
"[W]e were seeing parents on telehealth during Covid-19, so we got a lot of the emotional piece of it. Now we're seeing patients in the office. And many patients are anxious or depressed," Varghese explained. "If you look at that, of course kids are going to have that issue."
Because of what she described as "a lot" changing for students very quickly as a result of the pandemic, Varghese said as a Bord member she would want to place more focus on the Wellness Center, a Valley initiative to provide service and support to students struggling with their mental health.
"I'm just seeing it in my everyday practice," Varghese said.
On inclusivity and equity
One part of inclusivity Varghese said she would focus on as a Board member is making sure the 10% of students learning entirely remotely feel that their needs are met. "That's a different part of inclusivity that we haven't had until now," she pointed out.
Turning to her background as the daughter of immigrants, Varghese said growing up in Teaneck allowed her to see "every sort of culture and religion."
While she emphasized that being exposed to similar diversity "does help," Varghese argued that issues of inclusivity and equity are polarizing.
"At the same time, I never want to go against what kids are exposed to in their family or taught by family. I wouldn't want those two things to be at odds. So that's a tough question to answer," she said. 
On Board members' advocacy and responsibilities
"[Being a Board member is] not a position that you can just look at and say, 'well, from the student perspective,' or 'from the teacher's perspective,' or "from the community perspective," said Varghese, who has also been a Girl Scout troop leader and a co-chair of the book fair of the George White Faculty and Family Association. "You have a responsibility to sort of put all these things together. It's not an easy feat, especially when there are times of differing opinions… Advocacy has to happen for everybody."
Returning to her campaign's theme of listening to different sides of an issue, Varghese said doing so allows Board members to come up with solutions to problems that address everyone's interests.
She explained, "I tell my patients all the time, 'This is a me and you decision.' This is not me just looking at you and saying, 'Alright, you're going to get a CAT scan. That's it.' It's more like, 'Oh, okay. So a CAT scan bothers you because you're worried about radiation. I can understand that. How about we do this test that doesn't have radiation, and if that doesn't tell us anything we can go here."
"I am a good listener, and I can formulate a plan based on those concerns and issues that people have," Varghese said.
On her favorite pastimes
"I would like to be like, 'I go skydiving in my free time,'" confessed Varghese. Her favorite pastimes including hanging out with her family and their new puppy, going to the gym, reading, and cooking.
Reflecting on the many years of 2020, Varghese said she was able to get to know her neighbors better while New Jersey was shut down in the spring. "[O]bviously not counting all the fatalities and the people getting really ill… you had to slow down and be with each other," she said.
Now several months later, as Varghese and other parents send their kids back to school, she wants the community to know that she "would listen to all sides before I make my decision."
Read another profile: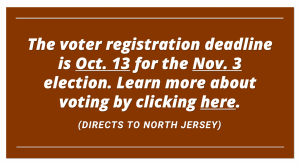 The Trailblazer Editorial Board reserves the right to remove comments deemed inappropriate, offensive, or threatening.