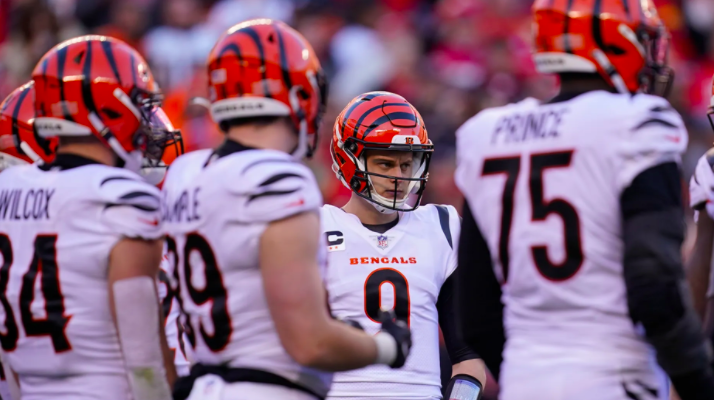 Cincinnati Bengals: strengths and weaknesses
Bengal Strengths 
The Cincinnati Bengals were the biggest surprise of not only the playoffs, but the entire season. A team that had the worst record in the NFL two years ago, and the fifth worst record last year, has taken an unprecedented step forward, winning their division and getting the franchise's first playoff win in 31 years.
Quarterback Joe Burrow, who they drafted with the number one overall pick after finishing with the worst record in 2019, has bloomed into a star. He suffered a torn ACL at the beginning of his rookie season, so this is the first real look fans are getting at the sophomore quarterback out of LSU.
Burrow recorded 4,611 passing yards (6th in the league) and 34 touchdowns on the season. Along with Burrow, the Bengals have seen another budding star on their offense with rookie wide receiver Ja'Marr Chase. Chase played with Burrow at LSU, so the duo picked up right where they left off. The offense also saw production from receivers Tee Higgins and Tyler Boyd, creating arguably the league's best receiving trio.
Joe Mixon, who has battled with injuries throughout his career, stayed healthy and showed why he is one of the top running backs in the NFL. He finished with 1,205 rushing yards, which was third in the league.
This tandem creates one of the league's most dangerous offenses. The last time the Bengals and Chiefs played, in Week 17, the Bengals won 34-31. Joe Burrow threw for 446 yards and four touchdowns, along with 0 interceptions, against a much healthier Chiefs' defense than he will be facing in the AFC Championship.
Bengal Weaknesses
Where the Bengals might see trouble is with their offensive line. In the Divisional Round, the Bengals allowed nine sacks to the Titans. This isn't an outlier game for the Bengals offensive line, though. The Bengals allowed 55 sacks this season, which was 3rd most in the NFL. The Chiefs defensive line will be much more demanding, consisting of Frank Clark and Chris Jones, one of the league's best defensive line duos.
The Bengals are also in the bottom half of the league in defense, and their ability to rush the quarterback may be subdued by a dominant Chiefs' offensive line, which allows the fourth fewest sacks.
"The Bengals don't have experience," said football fan Ian Solomon. They have a young team with a head coach that hasn't been to the playoffs, and they have to play against an experienced coach such as Andy Reid" said senior Ian Solomon.
This is a valid concern. Bengals coach, Zac Taylor hasn't coached in the playoffs, unlike the other three coaches remaining.
PC: Fox News