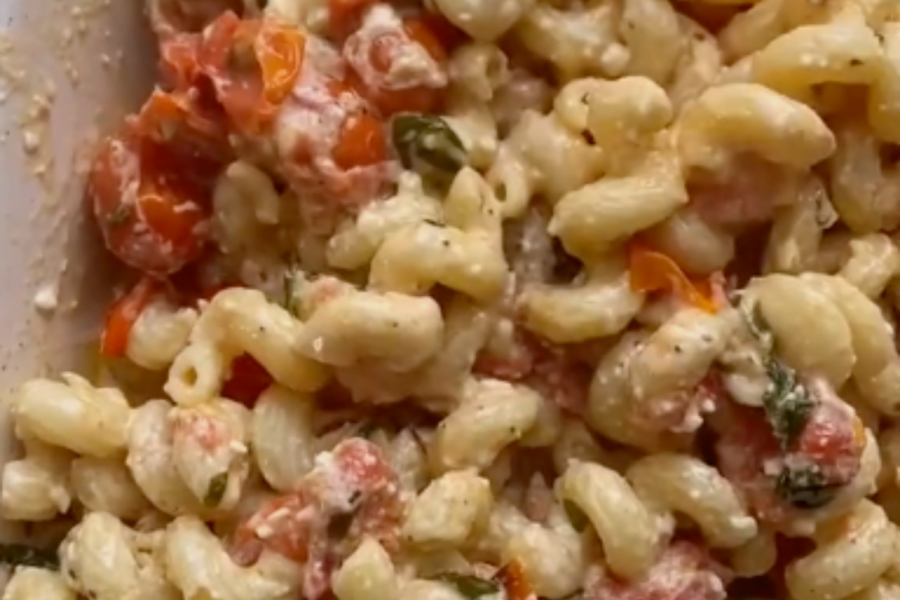 @feelgoodfoodie on TikTok
Feta pasta recipe
This simple feta pasta recipe practically broke the internet when people realized how delicious it was and how simple it is to make it. Many TikToks even reference the fact that grocery stores are running out of blocks of feta due to this trend.
Why is it so good?
High school students may not eat feta cheese often, or maybe they don't enjoy the taste, but the way the dish cooks the feta was a big surprise for a lot of people. Going into it, most people have claimed that they didn't know how good it was going to be, but afterward, were very adamant about other people trying it because of how delicious it was. The key to a good dish is choosing the right feta cheese because it is the main flavor of the dish. Even if you have your doubts, you should definitely try this pasta recipe.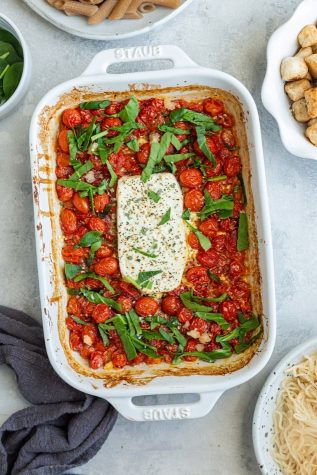 Ingredients
Cherry or grape tomatoes (2 pt.)

1 shallot, quartered

Garlic (3 cloves, smashed)

Olive oil (½ c.)

Kosher salt

Crushed red pepper flakes

1 8-oz. block of feta

Thyme  (3 sprigs)

Pasta (10 oz.)

Zest of 1 lemon (optional)
How to make it
1. Preheat

: Preheat the oven to 400 degrees.

2. Prepare

: In a medium baking dish, combine tomatoes, shallot, garlic, and most of the olive oil. Season with salt and red pepper flakes and toss. Place the feta in the center and drizzle the rest of your olive oil. Sprinkle thyme over the top of your tomatoes.

3. Bake

: Bake for 40 to 45 minutes or until feta is golden on top.

4. Boil the pasta

: While the feta is cooking, boil your pasta and save half a cup of pasta water for later.

5. Mix

: Remove the dish from the oven and mix with pasta (and pasta water). Use the lemon zest if you decide to use it. You're done!
Time total: 45 minutes
Link: Feta pasta TikTok