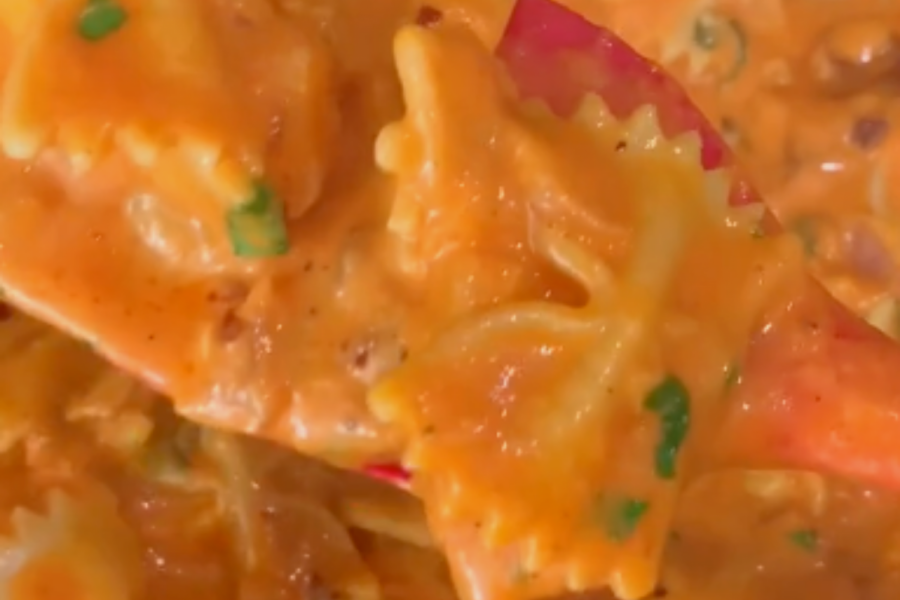 @mamainthekitchen on TikTok
Spicy vodka pasta recipe
Gigi Hadid's spicy vodka pasta took the internet by storm. Once this trend was introduced to TikTok, everyone wanted to try this sensational, delicious pasta recipe! 
Why should you try it?
If you're looking to impress someone or improve your cooking repertoire, you should definitely try making this. It's super easy, and even has a famous celebrity's stamp of approval. 
Ingredients
Olive oil (¼ cup)

Garlic (1 clove of diced garlic)

Green onion (¼)

Tomato paste (¼ cup)

Heavy cream (½ cup)

Vodka (1 tablespoon)

Red pepper flakes (1 tablespoon or optional if you aren't looking for spice)

Pasta

Butter (1 tablespoon)

Parmesan cheese (¼ cup)

Basil (chopped)

Salt and pepper to taste
How to make it
1. Start the sauce

: Heat a saucepan over medium with olive oil, garlic, and onion until they are soft and a bit caramelized. Add the heavy cream and vodka until it evaporates. Sprinkle in as many pepper flakes as you want. Season with salt and pepper and stir until it is all combined. Remove from heat

2. Cook the pasta:

Gigi Hadid uses shells, but most pasta should work. Save some pasta water before draining.

3. Finish the sauce

: Add your butter and stir until it is fully melted

4. Add the pasta

: Add the pasta and parmesan cheese to the sauce (with pasta water) and stir. Add more salt and pepper to season.

5. You're done!

: Put it onto a plate and top it with more parmesan cheese and basil.
Link: Gigi Hadid pasta recipe