Contributed by Dave Bucco
Senior spotlight: Alex Kostantas
On April 25, Pascack Hills wrestler Alex Kostantas capped off a shortened senior season by making a deep run into the state tournament and finishing fourth. 
After winning in the pre-quarter and quarter-final rounds, Kostantas faced the 8th seeded sophomore from St. Joseph Regional, AJ Fricchione. Kostantas wrestled a close match against Fricchione, bringing him close to a pin and almost escaping at the last second. Despite his best efforts, Kostantas fell short, losing 11-12. In the consolation tournament, Kostantas won his first match 9-6, moved on to the 3-4 match, and lost, taking fourth place.
"It was at that moment when I realized that I still have something to prove," Kostantas said. "I went out and ended up wrestling my best match of the season, absolutely dominating one of the best wrestlers in the state."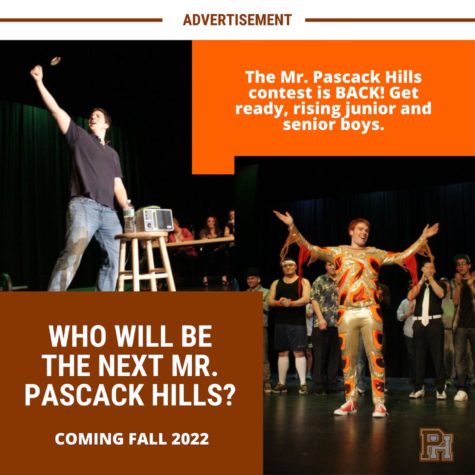 Although this wrestling season was like no other due to Covid-19 regulations, Kostantas was still working every single day to accomplish his goal of placing at states.
"Placing at states was always a goal of mine since I was a freshman in high school," Kostantas said. "All my blood, sweat, and tears into this sport was a combination of an effort to eventually get a medal at states."
Kostantas credits his success to his support team, including his coaches Dave Bucco and Kevin Moran, his teammates, and his family. 
"I've always wanted to be an athlete remembered for my accomplishments, and I couldn't have done it if it weren't for my coaches and my family," said Kostantas. "I didn't realize becoming a state placer was in my grasp until my support system made me believe it."
Along with the goals of the team, Kostantas has many of his own personal goals. He has always believed in his skills and his abilities, and he has always set his goals high. 
"After this season, I'm heading straight back into the wrestling room and preparing to become a national champion," said Kostantas. "I have high goals for myself and I believe anything is possible if you believe in your training."
Kostantas will attend The College of New Jersey this fall. 
By taking fourth at states, Kostantas enshrines his name into the history of Pascack Hills wrestling forever. He is the first Hills wrestler to place at states since Ben Brisman took 8th place in 2011. He is also the highest placing Hills wrestler in 34 years. Along the way, Kostantas became the 13th Hills wrestler to ever record 100 wins in his high school career. 
The Trailblazer Editorial Board reserves the right to remove comments deemed inappropriate, offensive, or threatening.