Being on the ice for two different teams
Skating onto the ice everyday are Jake Zuzeck and Tim Lonergan, both playing defense for Pascack Valley Varsity Ice Hockey. The one difference between the two and other players is that they spend the remainder of their time playing with another team.
Lonergan plays Second Year Bantam for the North Jersey Avalanche, while Zuzeck plays at a U16 A level for the Ramapo Saints.
Skating has been a long-time hobby for them. Lonergan has been skating for around 11 years and playing hockey for Avalanche for 10. For Zuzeck, he has been on the ice since the age of two and playing for the Saints for around nine years.
Part of the reason that the boys continue playing for their original team is because they feel as if they cannot leave.
Lonergan said, "Yes [I feel I have to play at Avalanche], but also, I know a lot of people there and I have been there almost my whole life."
Zuzeck stated, "I like playing with them [the Saints] because they are a good organization and do feel tied down to them."
"
I don't want to stop because that [Avalanche] has been there my whole life."
— Tim Lonergan
For Lonergan, staying with Avalanche isn't just for extra practice. He states, "I don't want to stop because that [Avalanche] has been there my whole life."
When switching team to team, mindsets need to change. Zuzeck explained, "Sometimes [mindsets change] because some people have different play styles, and so you need to play a bit differently for different people."
Lonergan also feels this as he says, "Going into a game, I always want a win, but if we can't achieve that, then I want to see at least one improvement in my skills."
When skating with Valley, players skills are expected to be at a different level. The boys' coach Ken Del Santo said, "They have both played hockey at high levels before, but nothing at this speed. At the end of the year, I would hope they get accustomed to how quick the game is at this level and can improve and adjust their skills accordingly."
There are differences present when playing for a high school team rather than a club team. Lonergan said, "High school coaches want to teach systems because that helps generate offense, while Avalanche coaches just want to roll the lines, like make everyone play."
Zuzeck shared, "Varsity is a lot more strict at practices, whereas at Saints it isn't that strict."
Del Santo expects various mindsets instilled in the boys before practice and games. Del Santo says, "We try to emphasize knowing what your role is and executing your responsibility on the ice every shift. You can only perform at that level if you are focused and prepared to do so."
More from the contributor(s):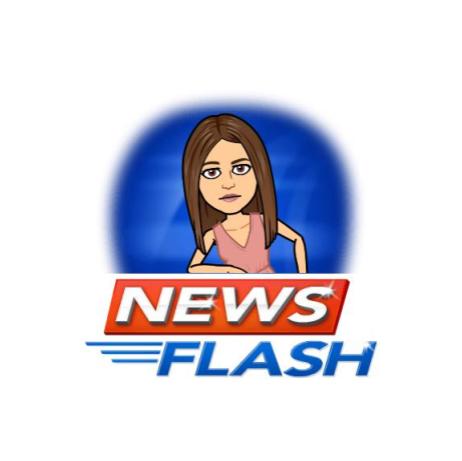 Sofia Papadopoulos, Editor-in-Chief
Sofia Papadopoulos is currently a senior at Hills and the Editor-in-Chief alongside Eric Traub. Before becoming Editor in Chief, she spent her years at the Trailblazer as School News Editor and College Corner Editor while writing away for any section she could. She is very excited to continue writing articles and training underclassmen in her final year with her favorite club (and publication, of course)!