Cinco de Mayo, Hillsdale's Hidden Hole in the Wall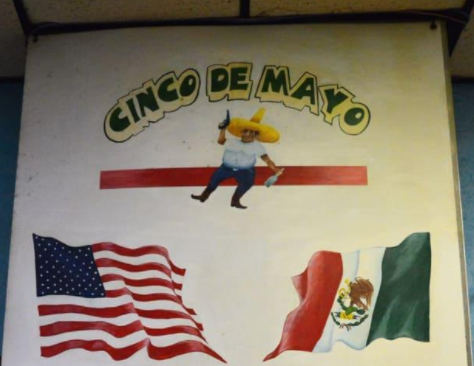 Hang on for a minute...we're trying to find some more stories you might like.
Located on Hillsdale's main strip, it's easy to walk past Cinco de Mayo, a small restaurant that is best described as a "hole in the wall." It's a narrow establishment, with a bar that overlooks the grill. A few sparse tables are squeezed into the back.
The walls are painted in bright, warming shades of blue and green, featuring framed photographs and paintings, giving the place a friendly atmosphere.
Prominently displayed above the grill is a mural featuring the flags of both America and México, symbols of the owners' heritage .The workers were kind and in high spirits, especially if one orders in Spanish (though they are fluent in English as well).
For residents of Montvale who are used to Park Ridge's El Azteca, the trip over to Hillsdale might not be worth it, especially if in a rush. The service is a bit slower, and the price is higher on average (though still very reasonable).
However, the food was incredible. For what you pay, the portion is massive. The food is filling, hot, and you get to watch it be prepared in front of you. The Enchiladas Verde was recommended by the staff, and it did not disappoint. The plate had a variety of textures and flavors, each of them interesting, fresh, and with an authentic taste.
It would not be an exaggeration to say this is the best Mexican restaurant in the area. The friendly staff, reasonable pricing, light atmosphere, and great food makes it a must visit for anyone who enjoys Mexican cuisine.
Average Price: $12
Overall Rating: ★★★★