Macy's Thanksgiving Day Parade 2013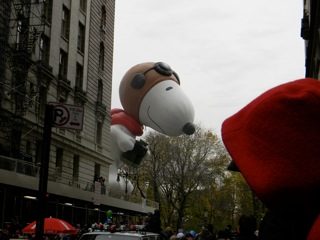 Every year for the past 86 years, Macy's has sponsored its annual Thanksgiving Day Parade on the streets of New York City.
The parade is a very unique and special event because of all the festive floats, live entertainment, and large helium balloons.
The 2013 Thanksgiving Day Parade will include many of the established favorite balloons, such as Snoopy and Woodstock from Charlie Brown.
To celebrate the 75th anniversary of The Wizard of Oz, a 47-foot hot air balloon featuring Dorothy and other characters from the classic film will be featured this year.
A float with Minions from Despicable Men will have a bakeshop theme and will feature 3-½ foot tall cupcakes, and a "A Sea of Surprises" float will bring the magnificent sea to life.
While floats and large balloons flying over the New York City streets are a huge part of the parade's fun, a wide array of entertainers including the Goo Goo Dolls, Kristen Chenoweth, Joan Jett and the Blackhearts, Sharon Jones, The Dap Kings, Gavin McGraw, and many others are scheduled to perform.
The parade will begin at 77th street and Central Park West and end at 7th Avenue in front of Macy's Harold Square.
The Thanksgiving Day Parade is an enjoyable and exciting part of history and American culture, so naturally many families around the country will gather around their TVs to watch this festive event.
ABC will broadcast the three-hour parade on November 28th at 9:00 am.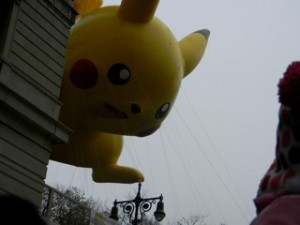 Leave a Comment