Spring and Summer Concert Preview
We all dream of seeing our favorite singer or band in concert.  It's a thrill to be in the same room as your idol, whether it be up close in a front row or way high up in an upper balcony.
If you want to go to a concert, it's always smart to plan a good deal in advance. Buying tickets a week before the show will be challenging. You probably won't get close seats or the seats you want.
When buying tickets, you should know exactly when the tickets go on sale, as well as the concert's date and location. You should also have an idea where you'd like to sit.
Concerts often sell out fast, depending on the artist and the size of the venue.
Another downside is you never know when your favorite artist will be going on tour.  They may announce the tour secretly to a small group or at a press conference.  On the other hand, they may announce the tour on their social media accounts (Twitter, Facebook, Instagram… maybe their YouTube channel).
Today's most popular female artists are Miley Cyrus, Beyoncé, Demi Lovato, Rihanna, and Taylor Swift. Male performers include Justin Bieber, Justin Timberlake, Bruno Mars, Ed Sheeran, and a variety of popular rappers.  Top bands include One Direction, The Wanted, and Imagine Dragons.
But today's music includes much more.  There are quite a few artists with amazing records that are trying to make a name for themselves, such as Cody Simpson, Austin Mahone, Little Mix, Fifth Harmony, 5 Seconds of Summer, Before You Exit and more.
I'm sure these performers would love to sell out Madison Square Garden and large football stadiums, but right now they're at the starting block.
Venues like Madison Square Garden and the Staples Center are huge compared to Best Buy Theater and State Theater.  New artists aren't going to have their first show at the Izod Center, but more likely the smaller Best Buy Theater.
Summer is approaching and a variety of artists are starting their tours then.  Fans can enjoy the sun while rocking out to their favorite songs.
Here's a look at the concerts coming to our area and some that have already kicked off:
The Bangerz tour… Miley Cyrus is currently on tour and is playing three dates/cities in the area… 4/3/14 – Izod Center, 4/5/14 – Barclays Center, and 4/24/14 – Nassau Coliseum.
Following Miley Cyrus is the "Where We Are" tour.  One Direction sells out stadiums around the world, and they are coming to New Jersey on 8/4/14 – MetLife Stadium and 8/5/14 – Metlife Stadium.
Justin Timberlake is scheduled to play three area concerts: 7/9/14 – First Niagara Center, 7/16/14- Times Union Center, and 7/18/14- Mohegan Sun Arena.
Of course, many other singers and bands will be touring in our area in the coming months, so be sure to check Ticketmaster, Stubhub, Vividseats, and Vipnation for announcements and information on ticket sales.
Just being in the same room as your music idol is exciting and a great way to kick off the summer or springtime with your best friends.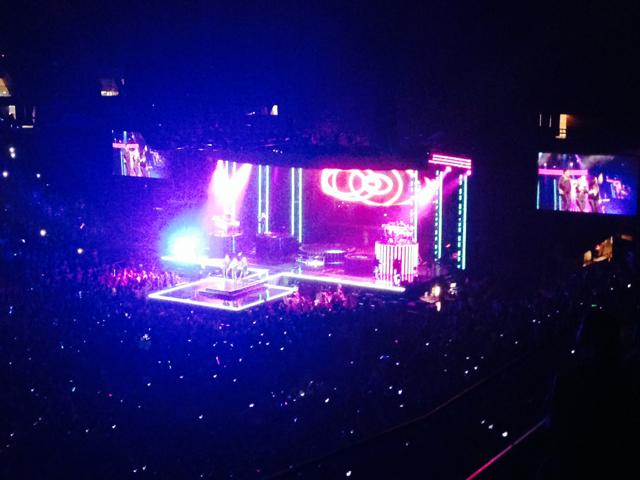 Leave a Comment