Last Minute Gift Ideas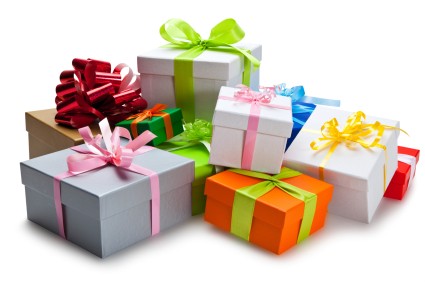 It's that time of year again! With snow on the ground and the nighttime alive with lights, anyone can tell that it's the holiday season. Amidst all the cheery tunes and T.V. specials, it is easy to lose track of time. Black Friday and Cyber Monday might have already passed, but there are still some great places to find some last minute gifts! Here are some ideas to help you cross off your holiday checklist.
1. Grab a gift card! What makes them great is their versatility. Gift cards let your friends and family choose exactly what they want. Gift cards can be bought at your local grocery store or online, so they should not be too difficult to find.
2. There is nothing like a great read. And with the Internet and eBooks, it's easier than ever to grab the latest novel. Whether your giftee loves mystery, sci-fi, or nonfiction, buying eBooks online takes no time at all. Check out Amazon or Barnes & Noble online for a large catalogue of literature.
3. Many of us having siblings or other relatives in college. A thoughtful care package filled with various goodies will be sure to put a smile on his or her face. Fill it up with favorite snacks and other treats for maximum effectiveness.
4. If you are really grasping at straws, the easiest but often most heartfelt gift is the one that is homemade. Homemade jewelry for mom and a DIY-project made for dad will mean a lot. Coupled with a personal card, your loved ones will surely appreciate the holiday gesture.
And there you have it. Hopefully these gift ideas are perfect for you procrastinators – or maybe they sparked an idea for another present. Have a happy holiday and go get those gifts!
Leave a Comment