Book, Movie, & Music for March
Book: Read We Were Liars by E. Lockhart. It's a quick read that will draw you in right away. It will shock you, leave you speechless, and blow your mind.
Movie: Watch Wristcutters: A Love Story. Don't let the dark name keep you away from this movie. It's very quirky, cute and of twists that will actually leave you smiling.
Music: Listen to Elvis Depressedly, an amazing, lo-fi artist with a sort of '60s dream-pop feel and poetic lyrics that you won't be able to get out of your head. Check out "Inside You," "Weird Honey," and "U Angel U."
Leave a Comment
More from the contributor(s):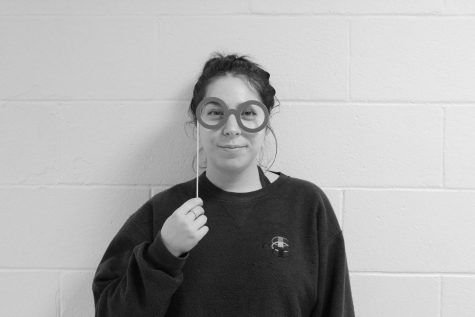 Sophie Miller, Opinion Editor
Sophie Miller is a senior this year at Hills. This is her third year being part of the Trailblazer and she couldn't be happier about it. Sophie loves art, whether it's simply listening to music and visiting a museum or documenting her own adventures through photography and writing.