5 Places To Go On Summer Vacation
Summer is right around the corner! If you're trying to decide on a summer vacation destination, here are 5 ideas for you.
Looking for a tropical vacation spot? Visit Aruba, an island filled with beautiful, calm beaches, a variety of wonderful restaurants, and a wide range of activities for every age and interest. You can spend your day swimming in the warm Caribbean Sea, going on an exciting ATV (All Terrain Vehicle) tour, or going snorkeling in the crystal clear water. A popular destination in Aruba is Palm Beach; there, you will find plenty of hotels and resorts located right on the beach. It is just a 10-minute drive from the city center of Oranjestad.
Looking for a vacation spot filled with adventure? Visit Uganda, a small landlocked country in East Africa. Despite its small size, Uganda is filled with opportunities to have several adventures, such as going on a Gorilla Trek, going white water rafting at Jinja, and relaxing on the white sand beaches of Ssese Islands.
Looking for an affordable vacation spot? Check out Clearwater Beach, a popular beach town on the Gulf coast of Florida. For the rate of just $198 a night at a four-star hotel, you can experience a beach that truly lives up to its town's name. Make sure you check out the Clearwater Marine Aquarium, where you can see Winter, the majestic dolphin of which the Dolphin Tale movies are based upon.
Looking for a vacation spot just a car ride away? A perfect getaway spot is Lake George, a 32-mile lake in upstate New York, just three hours from us by car. There, you can choose from several activities such as boating, horseback riding, hot air balloon riding, hiking and more. There are many hotels and lodges to choose from, such as The Sagamore Resort, Holiday Inn, and the Tahoe Beach Club.
Looking for a vacation spot where the whole family can have fun? Hershey Park in Hershey, Pennsylvania is a great option for the whole family. Kids and adults can enjoy fun rides, the zoo, the famous Chocolate World, and the beautiful, colorful Hershey Garden. Make sure to get the most out of your Hershey experience by staying at the Hershey Lodge, the official resort of Hershey Park!

Leave a Comment
More from the contributor(s):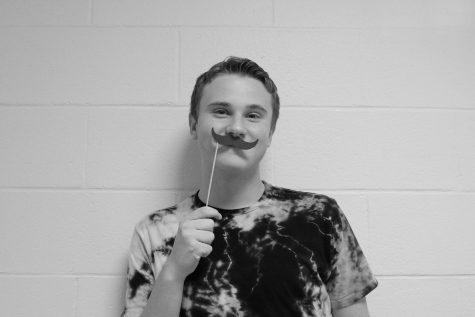 Jackson Cianciulli, Editor-in-Chief
Jackson Cianciulli is a senior at Pascack Hills and the Editor-in-Chief of the Trailblazer. This is his third year as a staff member, where he formerly wrote as on Opinion writer. Jackson is also involved with the school's choral programs, Animal Rights Club, Peer Leader Program, Human Rights Club, and Student Government, where he is currently the senior class's public relations officer. Jackson plans to attend the University of Wisconsin-Madison in the fall studying journalism and hopes to either...