Fall 2015 TV Show Lineup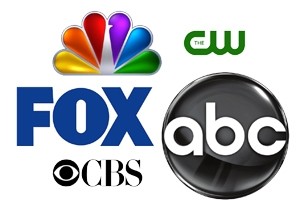 Dylan Barron
September 28, 2015
Every autumn marks the beginning of a new school year, an introduction to the holiday season, along with a new lineup of TV shows. Here is your guide to the most anticipated shows of the coming season, and when to watch them.
Supergirl
Premiering on October 26 at 8:30 p.m. on CBS, Supergirl is about Superman's cousin, Kara Zor- El who finally decides to embrace her superpowers after twelve years of living on Earth. Growing up, she was never able to live up to the expectations set by her foster sister, leading her to conceal her identity. Now, she lives in National City working alongside a media mogul, she embraces her powers when a secret agency enlists her help to protect the citizens of National City.  This is a light drama, meant to bring a lighter tone to many of the DC comics.
Minority Report
Meanwhile, Minority Report premiered on September 21 at 9:00 p.m. on Fox. This shows is meant to take place fifteen years after the Tom Cruise movie that goes by the same name. It follows a man named Dash, who has the ability to tell the future. He uses this ability to stop crime with the help of a detective. At the same time, Dash must make sure that no one else finds out about his special ability.
The Muppets
The famous puppets are coming back to television this season on The Muppets, which premiered September 22 at 8:00 p.m. on ABC. This time, the show is set up as a documentary, following Kermit, Miss Piggy, and the other puppets through their professional and personal lives. Miss Piggy will be the star of a late-night show, with Kermit as her executive producer, and an assortment of other characters, old and new, working behind the scenes. While still appropriate for kids, ABC hopes to attract a broader audience, including adults.
Life in Pieces
Life in Pieces premiered on September 21 on CBS at 9:30 p.m. This comedy is told from the perspective of all family members, from children to grandparents. The show will follow the lives of parents, John and Joan, along with their kids, Matt, Colleen, Greg, and Heather. The middle child Matt, may find true love with his co-worker, Greg is overwhelmed by the birth of his first child, and Heather and her husband, Tim, are anxious for the time when all of their children move to college. If you are a fan of Modern Family, this may be the show for you.
Limitless
Having premiered on September 22 on CBS at 10:00 p.m. Limitless, is about a man, Brian, who takes drugs to access 100% of his brain, so that he is gifted both physical and mentally. He then joins the FBI, using his new abilities to help solve important cases. Little does the FBI know that Brian is still in contact with Edward Mora, a regular user of this drug, who plans to run for president. This show is a spinoff of Bradley Cooper's movie in 2011, and Cooper will be making a guest star appearance.
Scream Queens
Scream Queens premiered on September 22 at 8:00 p.m. on FOX. This comedy- horror series will be set in a sorority, ruled by Chanel Oberlin. When the Dean announces that sorority pledging must be open to all students, all hell breaks loose, as a devil- clad killer begins claiming victims, one episode at a time.
Mark your calendars, as the most anticipated TV shows are coming soon.