Fall TV Show Recommendations
Emily Greenstein
October 11, 2015
As fall approaches, people are looking for new TV shows to bundle up on their couch with and watch. Being extremely picky with new shows to watch, I have found a few that have caught my attention.
One that I highly recommend is the brand new series "Scream Queens," This show is packed with celebrities such as Emma Roberts, Ariana Grande, Nick Jonas, Keke Palmer, and Lea Michele. The show portrays an extremely snobby and exclusive sorority. This rich sorority has a history of deaths, and with Chanel (Emma Roberts) trying to become the most popular girl on campus, new people join the sorority, and more deaths occur. The first episode had me not only gasping in horror, but it also had me laughing at the exaggerated characters. You can find this series on Tuesdays on Fox at 9!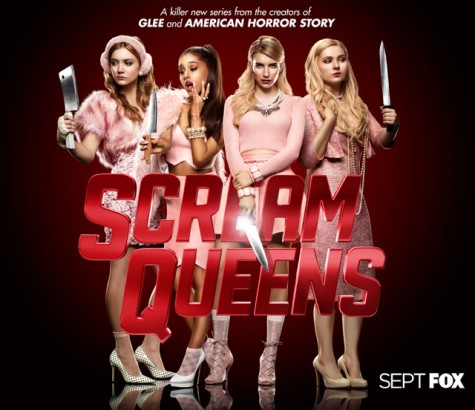 Another show that I love right now is "Young & Hungry." After binge watching two seasons in one week, I can honestly say that this show is worth watching. I was hesitant to watch it considering the ads for the show showed her taking a "selfie", but the show does not have anything to do with taking pictures, thankfully. The show is about a young chef, Gabi (played by Emily Osment), who gets a job as a home cook for a rich computer genius, Josh (played by Jonathan Sadowski). After a drunken one-night stand with her new boss, her life and job get more complicated as they both, by mistake, fall for each other. The show is full of ups and downs and there are definitely times where I could not stop laughing. Her "co-workers" on the show are hilarious and the plot is extremely entertaining. You can watch this show on ABC family on Wednesdays at 8!
Lastly, one of my favorite shows right now is "Wet Hot American Summer: First Day of Camp " This show only has one season but every single episode brought tears of laughter to my and my friends' eyes. The season is all based on one day at a summer camp. This amazing cast includes Paul Rudd, Bradley Cooper, Amy Poehler, Elizabeth Banks, and many more. The season is based off of the "Wet Hot American Summer" movie, which is about the last day of camp. The original movie was made in 2001, but to make it funnier, the cast still remains as 16- to 18-year-old counselors even though they look like adults. The season was recently added onto Netflix because it has not aired on television. I promise, "Wet Hot American Summer" is guaranteed to make you laugh.
"Scream Queens," "Young & Hungry," and "Wet Hot American Summer: The First Day of Camp" are some of my favorite fall shows to watch right now. Tune in to these shows and I guarantee you won't regret it.