Drop Your Homework for These Titles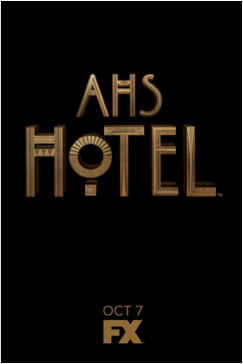 Rebecca Seickel
October 26, 2015
With the start of Autumn, TV and movie enthusiasts are ready for the release of exciting movies and long-awaited season premieres. It is also the time for all of you TV-bingers' hard work on Netflix to finally pay off. Now, you'll finally able to watch the up-to-date releases. So here are some top titles that you should be sure not to miss.
Sunday, October 11 @ 9pm on AMC (TV-MA)
The Walking Dead
If you want suspense and don't mind shedding a few tears, The Walking Dead is the perfect show for you. With some of the best CGI around, you'll be in for a rollercoaster of horror as grisly walkers tear some flesh. By far, the most highly regarded season was number one. After that, the producers have done a very nice job keeping it action packed and entertaining.
There are some skeptical reviews regarding whether or not the new season will be as amazing as expected. But, there certainly is one perk even if the actual plot may end up being less than extraordinary. It has to do with Daryl. As one female freshman enthusiastically said, "I am excited to watch the new episode of Season 6 because I want to see Daryl. He is hot. Really hot." Hopefully she will not be too heart-broken if something tragic were to happen to this beloved character as hinted in the season trailer.
Wednesday, October 7 @ 10pm on FX (TV-MA)
American Horror Story
If you aren't afraid of a good scare and love Lady Gaga, this new season of American Horror Story is for you. This show focuses on infamous American lore and horror tales but adds its own twist to the story. To add, every season has a different setting that the horror story takes place. Previous seasons have been in a haunted mansion, freak show (circus), witch coven, and asylum. As released by Lady Gaga on Twitter, this upcoming season will take place in a hotel, with herself starring in it. Various theories have come out saying that the season may be a twist on the famous movie/book The Shining.  Just remember, this show isn't for the faint hearted.
Now in Theaters (PG-13)
The Scorch Trials
Continuing the plot of its prequel, The Maze Runner, this thriller follows Thomas and his fellow Gladers after finding out about a menacing plan that the organization WCKD has formed. The Gladers attempt to make an escape through a desolate landscape filled with virus-infected Cranks. New York Times writer, John Williams, said, " . . . its many chases and ludicrous narrow escapes offer respectable doses of adrenaline," promising suspense and many worried gasps from the audience. Not forgetting you fan girls that are out there, one giddy freshman wrote, "Dylan O'brien was as gorgeous as ever!" So, if you love suspense, science fiction, and/or Dylan O'Brien, head on out to your local theater!