Where Are They Now: 3Oh!3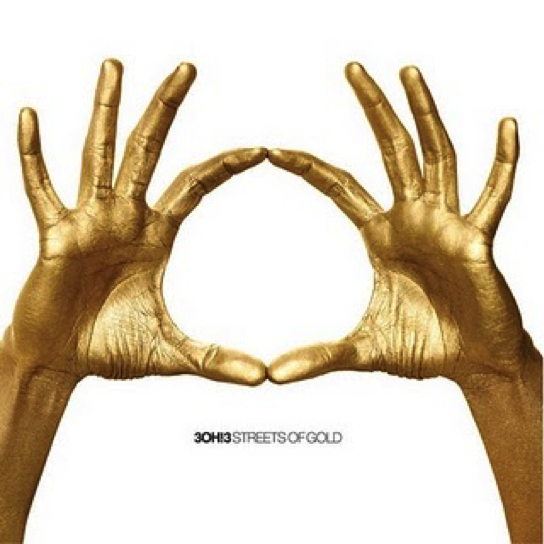 If you were to hear the catchy lyrics, "Shush girl/shut your lips/do the Helen Keller and talk with your hips," you would probably bop your head to the beat and maybe even sing the chorus. But what if you were asked the song title or the artist? Chances are, you would not remember. Forgetting details about the small group 3Oh!3 is extremely common.
The band consists of two members, Sean Foreman and Nathaniel Motte, both from Boulder, Colorado. They were introduced to the music scene when they released their first self-titled album, 3OH!3, in 2007, and grabbed the attention of producers at Atlantic Records. The band was soon signed to a division of Atlantic Records, Photo Finish Records, and began to work on its second album, Want.
Want is possibly 3Oh!3's most famous album. With hits like "Don't Trust Me" and "Starstrukk", the two-piece ensemble quickly rose to popularity. Foreman and Motte played top festivals, including the 2008 and 2009 Warped Tour and the 2009 Alternative Press Tour. Due to the band's successful exposure, popular artists, such as Marina and The Diamonds and Stephen Jerzak, covered their songs. By 2012, 3Oh!3 earned a gross revenue total of $12.9 million. In 2009, their song, "My First Kiss", featuring Ke$ha, reached the peak position of 15 on the Billboard Top 40, and was played on countless radio stations across the country.
However, after 2009, 3Oh!3's popularity and presence in the media plummeted. When I asked a fellow freshman student at Pascack Hills High School (PHHS), Natalia Miniatis, about 3Oh!3, she recalls, "3Oh!3 was a part of my pre-teen years that made me who I am, and it's honestly saddening to see how they're not around anymore. "Starstrukk" was literally my jam, and I miss those times greatly when I would come home from school and do my homework and listen to them. Oh 3Oh!3, where have you gone?"
Of course, that's not to say that 3Oh!3 isn't technically around anymore. A little bit over a year ago, on August 6, 2014; they announced their fifth studio album, which will be coming out soon. But the main question is: what happened? A quick survey of several students at PHHS revealed that only three out of ten people recognized the band's name. 3Oh!3's name no longer has the recognition that it once had. The band is not as influential as it was before.
Part of 3Oh!3's downfall could be due to their music genre. Categorized as synthpop, electronic rock, crunkcore, and even dubstep, 3Oh!3's music was always upbeat and electronic. However, Jon Caramanica, a music critic from The New York Times, called them "unreliable" and "not as clever." Their lyrics referenced sex and underage drinking, which definitely did not please parents.
After 3Oh!3's 2010 album release, Foreman and Motte spent three years working on their next album. Due to the lack of new content, they were no longer in the spotlight. The band's irrelevancy could be due to low attendance of fans at concerts between 2011-2012. One user's comment on TicketMaster.com from October 7, 2012, complained, "expected more people… was kinda empty."
The introduction of the band LMFAO to the music scene is believed to be another reason for the departure of 3Oh!3. LMFAO became a one-hit wonder with its song Party Rock Anthem, which was released just in time to take over 3Oh!3's 15 minutes of fame. The members of LMFAO are no longer together, but are working on separate projects. Although 3Oh!3 isn't popular anymore, songs from its older albums, such as "Don't Trust Me" and "Starstrukk" are perfect for a #ThrowbackThursday.