Where Are They Now: Pop Star Edition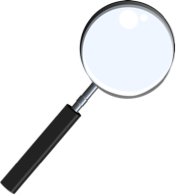 Producing a wildly successful pop song with a catchy hook and a toe-tapping beat is, as you could imagine, rather difficult. Even harder, however, is staying in the industry once your foot is in the door. For every I Kissed A Girl, the song that led Katy Perry to stardom, there's According to You, the 2009 smash hit that brought Orianthi… well, not fame, that's for sure. Some of these musicians completely fell off the face of the Earth, others are in the recording studio finalizing their next big hit, and this article will tell you a bit about some of the biggest one-hit wonders of the past few years and how their lives changed following the hit.
Canadian Idol third-placer Carly Rae Jepsen attained success with her overnight smash Call Me Maybe in 2012. One of the biggest, and catchiest, pop tracks of the year, Jepsen's debut single, Call Me Maybe, gave Jepsen her most successful single of her career, charting at #2 on the Billboard Hot 100 chart for the year of 2012 and bouncing Jepsen's net worth up to $1 million after one song.
Bouncing back from Call Me Maybe could be easy, as your name's already out there and you have a huge hit under your belt. This worked in Ke$ha's favor following the release of Tik Tok, probably one of the most played tracks on your iPod Nano. However, the remaining singles off of her debut album, Kiss, flopped on the charts, none managing to peak past #85. Since Kiss, Jepsen put out another album this summer, E•MO•TION, which received critical acclaim and is seen by many as an early frontrunner for a Grammy nomination.
In their hey days, Karmin, a musical duo comprised of real-life couple Amy and Nick, found success in covering popular songs on YouTube, most notably their cover of Chris Brown's Look At Me Now, a cover which attained just shy of 100 million views. Once signed to Epic Records, the Boston natives flew to Los Angeles to record a few songs for Hello!, the couple's debut EP. Although the extended play was poorly reviewed by critics and sold few copies, the dance-pop lead single, Brokenhearted, dominated the radio stations in the summer of 2012, peaking at #16 on the Billboard Hot 100 and selling well over a million units.
Believe it or not, in the three year time stint between Brokenhearted leaving radio stations and now, Karmin has produced two albums, one released in 2013 and the other set to be released this winter. Although these singles didn't perform as well as Brokenhearted, they received better reactions from critics and listeners alike. The main complaint with their early work is that longtime fans of Karmin didn't believe their work reflected their style, however they've definitely came into their own over the past few years. Make sure to check out some of the promotion singles for their upcoming album, Leo Rising.
If you had access to mainstream radios in 2012, one person who should ring a bell is Gotye, the overnight sensation responsible for "Somebody That I Used To Know," the song that topped the year-end Billboard Hot 100 chart – and currently places at #29 in the all-time chart. The 8x platinum-certified song turned Gotye's career on its head, evolving quickly from a nobody to a big face in the music industry.
Unfortunately, despite many awards for both the single and the album, including three Grammys, not much else has happened for the now 35 year-old Australian singer-songwriter. After his tour wrapped up in the winter of 2012, Gotye worked on an interactive light and sound sculpture that premiered at the National Film and Sound Archive in Australia. Since then, he hasn't been doing much in the music industry, aside from a few gigs here and there.
The experience resulted in a more successful career for Gotye's counterpart, Kimbra, who sang the second verse of Somebody That I Used To Know. The song propelled the L.A. based Kimbra to be a big face in the international music scene, with her most recent music performing well in Japan and her homeland of New Zealand.
Though these names may not be as prominent as they once were, they're still responsible for some of the biggest hits of their respective years. Next time you hear a new big song on the radio, try guessing if the singer is going to be a one hit wonder and check back in a year – the results may surprise you!