New Music To Watch Out For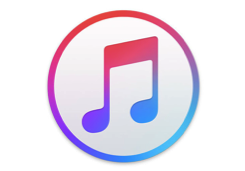 Emily Greenstein
November 4, 2015
Fall is not only filled with leaves and scented candles this year, it's chockfull of new music. So many artists are releasing new music this season and the media is buzzing with album rumors!
Alessia Cara: Know – It – All comes out November 13, 2015! This rising star's album will also include hit songs such as "Here" and "Seventeen".
Adele: 25 is being released November 20, 2015! After a shocking return with her record-breaking music video "Hello", she's also giving us a new album coming soon.
Justin Bieber: Purpose is being released November 13, 2015! This anticipated album will include songs "What Do You Mean" and "Sorry".
One Direction: Made In The A.M. comes out November 13, 2015! The album will include "Drag Me Down", "Infinity", and "Perfect". It also will be their last album before their year break.
Sara Bareilles: What's Inside: Songs from Waitress will come out November 6, 2015! There are no tracks that have been let out from this album, which makes waiting all the more anticipating.
Ellie Goulding: Delirium is being released November 6, 2015! Her hit song "On My Mind" and "Love Me Like You Do" will also appear on this album.
Chris Brown: Royalty will come out November 27, 2015! His two recently released songs "Liquor" and " Zero" will be featured on the album.
Little Mix: Get Weird comes out November 6, 2015! Their popular song "Black Magic" will be put on the album, as well.
Tinashe: Joyride will be released sometime in November! Tinashe has not let out an exact date, but it is confirmed that November is the month it will be coming out.
Not only do we have music to look forward to listening to, but also there is so much talk about anticipated album releases from some of our favorite artists.
Kanye West: His rumored album Swish has no release date yet. It seems as if it isn't released this month (November), then he is going to hold it off for some time next year.
Coldplay:  A Head Full Of Dreams is an album that the band has worked on since the summer of 2014. Their release date is told to be in early December. One source named the exact date of December 4th, 2015.
Iggy Azalea: All we have gotten from her is the album name, Digital Distortion. She is currently working on the album, and as of right now, the only released information is that it will be released in 2016.
Nick Jonas: There is no album name, but the artist himself confirmed that he will definitely put out a new album in early 2016.
Frank Ocean: Boys Don't Cry was supposed to come out sometime in July 2015. According to many articles, it seems that most are pointing to it as just being delayed until 2016 for more publicity for the album.
The music world right now is swirling with new music and album rumors. Make sure this fall you check out some of these new albums and keep and eye out for any music news!