Christmas Decorations: How Early is Too Early?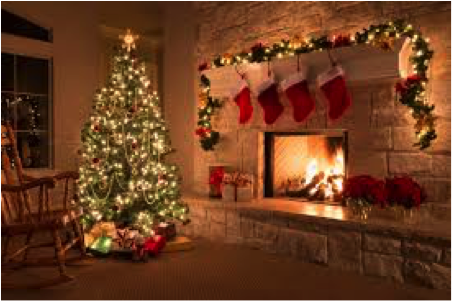 Some say before Halloween. Some say Thanksgiving weekend. Some say the week before the holidays. The question as to when it's appropriate to hang up Christmas decorations has been debated for centuries, and both businesses and families wonder when it is the right time to hang up lights, purchase the annual Christmas tree, and whip out the tacky Santa décor.
Both the students and faculty here at Pascack Hills have their own opinions regarding this topic.
Mrs. McDonald, an English teacher at PHHS, says, "I stress out when people put up their decorations anytime before Thanksgiving. Although it leaves less time to get all the decorations up, I think that anytime after Thanksgiving is an appropriate time for Christmas decorations."
Supporting Mrs. McDonald's stance on the correct time to deck the halls, junior Jackson Cianciulli says, "Ultimately it depends how spirited a family is, but overall directly after Thanksgiving would be the best time to start decorating."
Personally, my family is extremely holiday oriented, and we start getting in the Christmas groove about a week before Thanksgiving. However, most believe that taking it one holiday at a time, and not overlooking Thanksgiving by decorating too early, makes the weeks leading up to Christmas that much more special.
A major branch of business that most definitely prepares for Christmas way in advance is the retail industry. From shops in our local malls, to smaller stores on street corners, there is no doubt that most go all out, covering their windows from top to bottom in common holiday colors and gaggles of tinsel and lights. Stores do this to attract the public's eye and promote their most-wanted holiday products.
This year, retailers across the nation have been putting up Christmas decorations since mid-October. For example, some stores in our very own Garden State Mall have not only been selling holiday products for months, their window displays have been completely decked out since then, as well.
2015 has not been the only year people question the early necessity of holiday décor. In 2012, Forbes Magazine released an article titled "Take Down the Christmas Decorations!" in which it highlighted the unnecessary early decorating and the proper time to get the Christmas vibe going.
While discussing the appropriate time to set up for the holidays, this Forbes article states, "The safe answer is after Thanksgiving, but we all know that Black Friday has become the unofficial shopping holiday of the season, and putting up decorations then would be like setting up for a party after the guests began arriving."
This controversial topic seems to revolve around preference. However, it concludes that most individuals believe that if one decorates circa Thanksgiving, they are in the clear.
Christmas is the most wonderful time of the year, and really, is there anything wrong with getting excited maybe a little too early?