Winter Playlist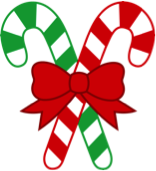 Winter is right around the corner! Here are some songs you might want to listen to the first time it snows or while driving around on your way to get some hot chocolate.
"Dionysus" – Buttertones
"Buddy Holly" – Weezer
"In The Aeroplane Over the Sea" – Neutral Milk Hotel
"Lua" – Bright Eyes
"Broadripple Is Burning" – Margot and the Nuclear so and so's
"The Thrash Particle" – Modern Baseball
"Inside You" – Elvis Depressedly
"505" – Arctic Monkeys
"Hope & Pray" – The Underground Youth
"Living In A Memory" – The Growlers
"I'll Try Anything Once" – The Strokes
"Hot Venom" – Miniature Tigers
"I'll Follow You Into The Dark" – Death Cab For Cutie
"I Went To The Hospital" – Cass McCombs
"Cool" – Tigers Jaw
"I Follow Rivers" (acoustic) – Lyyke Li
"A World Alone" – Lorde
"Dogwalk" – Pity Sex
"Breezeblocks" – alt-J
"Smother" – Daughter
"Caring is Creepy" – The Shins
"I Only Think of You" – The Horrors
"Between The Bars" – Elliot Smith
And with winter comes the holidays! Make sure to listen to these festive songs to get you in the spirit!
"Christmas Wrapping" – The Front Bottoms
All of the Adam Sandler Hanukkah Songs
"Sleigh Ride" – The Ronettes
"Jingle Bell Rock" – Bobby Helms
"Santa Baby" – Eartha Kitt
"Have Yourself a Merry Little Christmas" – Frank Sinatra
"Let it Snow" – Dean Martin
"Walking in a Winter Wonderland" – Dean Martin
"All I Want For Christmas is You" – Mariah Carey
"Miracle" – Matisyahu