Grammy Nominations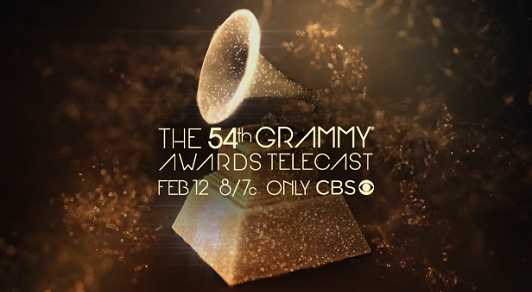 Directioners, Beliebers, and Lovatics alike gathered around their computers and televisions Monday morning to see Alicia Keys announce the highly anticipated nominations for the 58th Annual Grammy Award Show. It airs February 15th, 2016 on CBS. While many of our favorite artists were rewarded for their hard work – Kendrick Lamar led the pack with eleven nominations – some fans were angered that their 'faves' were snubbed. This includes Carly Rae Jepsen, who, despite releasing what many critics claimed to be one of the best pop albums of the year, received no nominations. Whether you loved or hated the Grammy nominations, they're here to stay, and now we have to spend the next two months waiting for the biggest night in music.
As previously mentioned, Kendrick Lamar received eleven nominations for his work in the music industry, which includes his feature on Taylor Swift's smash single "Bad Blood" and several tracks from his most recent album To Pimp A Butterfly. His album was nominated for two awards, including the prestigious "Album of the Year." Taylor Swift and The Weeknd are tied at seven nominations. Others that received several nominations include Drake with five nominations amongst four categories; pop producer, Max Martin, with five nominations; and Ed Sheeran with four nominations, three of which are for his hit "Thinking Out Loud."
With nearly a hundred submissions for some categories, those behind the scenes of the Grammys have a lot on their plate, having to pick from an extremely talented group. As a result of the huge variety of options, there may be a track or an artist that you may not be too familiar with. Sandwiched between "Record of the Year" contenders and smash hits "Uptown Funk" and "Can't Feel My Face" lies neo-soul singer D'Angelo's "Really Love," which, despite its irrelevance compared to the fellow nominees, received rave reviews. However, D'Angelo is no stranger to the Grammys because of his two wins from 2000 when he released his last album.
More new faces emerge in other categories, especially in the "Best New Artist" category. Although names like Meghan Trainor and Tori Kelly undoubtedly ring a bell, Australian singer-songwriter and dark horse in the category, Courtney Barnett, may not. The 28 year-old's—who's known for her witty lyrics and deadpan, sarcastic style—debut album was released this past March to critical acclaim, so she may do better than some are expecting. Another dark horse who we shouldn't count out is Florence + The Machine, the English indie rock band who raked in five nominations this year and three in other years. Though they may face fierce competition, namely in the "Best Pop Duo/Group Performance" category, any fan of theirs know that they frequently rise to the occasion, and we shouldn't be surprised if the band earns their first win this year.
There's a lot of competition this year, and we shouldn't rule any artist out for any reason, whether it be their relevance or their critical reaction. The Grammys have surprised us a multitude of times over the years, so don't expect this year's to be too predictable!
For the full list of Grammy nominations: https://www.grammy.com/nominees?genre=All