Top Tips for Cheap Gifts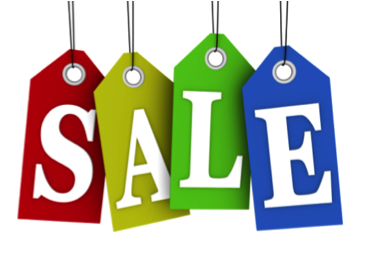 Libbe Christophel
December 14, 2015
The lights are up, the tree is lit, and the stockings are hung. 'Tis the season for spending time with family, eating too many cookies, and watching too many movies. With everyone's favorite holidays quickly approaching, we have our eyes pealed for the perfect gift. However, the one thing most of us want more than a gift that breeds a smile is a gift that doesn't break the bank. Luckily, there are many ways to make sure you get biggest bang for your buck.
To start off, you should plan ahead. Begin keeping an eye out for sales and making note of any that start at a later date. This goes for shopping at the mall and online. Don't overlook the beauty of online shopping; with no lines, no crowds, and no parking, it is easy to spot sales and get the perfect gift at the click of a button. MyBargainBuddy.com is a website that maintains a list of sites with free shipping policies and coupon codes for over 500 stores, and can be a good place to start when searching for a gift. Be sure to place orders by December 21st for Christmas gifts to arrive by the 25th, or use overnight shipping for any truly last-minute presents.
Next, bulk gifts can often offer unexpected savings. For an individual receiver, purchasing a pre-packaged theme gift can be cheaper than buying small pieces separately. Countless stores offer gift-basket themes so you can be sure to find one that fits almost anyone on your list. If you plan on giving many gift-baskets this year, or even many of the same gifts, look for stores that give the option to buy in bulk. This way, you will be given discounts in addition to whatever sale there might already be.
Finally, whether you are doing "Secret Santa" with friends are exchanging gifts with family, try and set price caps for your purchases. This way you can give yourself a limit without feeling bad about spending more or less than your friends or family.
Remember that the holidays are a time for giving and it truly is the thought that counts (homemade gifts can sometimes be the most heartfelt and cheapest!). However, when you are shopping, try to use these tips to make sure you are getting the best gift, for the best price.