Can't-Miss Christmas Movies to Watch This Holiday Season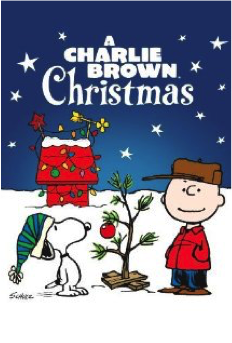 Dylan Barron
December 16, 2015
The holidays are just around the corner, and with that comes the time to start hanging up Christmas decorations and thinking about New Year's Resolutions; but most importantly, the time to start watching your favorite holiday movies. With animations, such as Charlie Brown, to romantic comedies such as, The Holiday, here is your guide to watching, or re-watching, the best holiday films.
The Holiday is a can't-miss romantic comedy. This film follows Iris Simpkins who has been in love with her coworker for three years, and Amanda Woods, who discovers that her boyfriend has been cheating on her. After deciding that she wants to spend the holidays away from home, Amanda contacts Iris, leading the two women to switch homes for a month. Iris moves to a Los Angeles mansion, while Amanda spends the month in a small London cottage. Throughout the film, these two women search for happiness and peace in a whole new country. Watch this Christmas special on YouTube, Amazon Video, or iTunes this holiday season.
For those who are looking for their holiday miracle to come true, The Polar Express is the movie for you. This film follows a young boy on a magical venture to the North Pole on the train, the Polar Express. On his adventure, he makes new friends and learns about the spirit of Christmas. He is given the first gift of Christmas by the one and only, Santa Clause. For those who still believe in the magic of Christmas, watch The Polar Express on ABC Family on Thursday, December 17 at 6:30 p.m.
Anyone looking for a cartoon to watch during the holiday season should look into watching A Charlie Brown Christmas. Based on the comic strip, Peanuts, A Charlie Brown Christmas follows Charlie Brown as he embarks on the Christmas season. However, due to the over-commercialization, and his inability to understand the nature of Christmas, Charlie Brown is depressed. This cartoon is about Charlie Brown discovering just what the Christmas season is about and celebrating the holiday with friends and family. Watch this family favorite on ABC on Thursday, December 24 at 9:00 p.m.
And of course, one can't go through the holiday season without watching Rudolph the Red Nosed Reindeer. This cartoon is about a reindeer that was ostracized by his peers at a young age because he was born with a red nose. Rudolph must embark on a journey, where he meets the Abominable Snow Monster, elves, the Spotted Elephant, Charlie-in-the-Box, and many more. The film ends with Rudolph being granted the cherished job as one of Santa's reindeers, leading the sleigh team around the world. Catch this timeless cartoon on TV or on multiple online sites.
Now don't miss out on the holiday cheer, and make sure to catch at least one of these movies on TV in the coming month!