#Hendall, New Babies, and a Tatum Showdown: This Week in Celebrity Gossip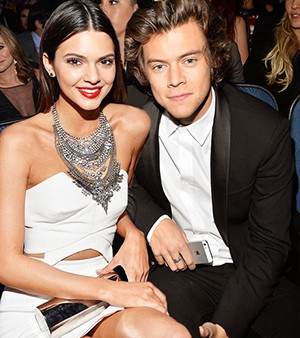 Since the end of 2015, a lot of gossip has been going on with our favorite celebrities. Who's dating who, what's going on with them, and then some bizarre rumors. The Trailblazer is here to break it up for you!
Let's start off with the news that has been talked about for a while now: #Hendall. If you don't know what that is, it is the ship name

of Harry Styles and Kendall Jenner, who were rumored to be dating back in November of 2013. Apparently Styles and Jenner rekindled their romance by going on a cruise with their mothers. While there is no actual confirmation of whether they are dating, it has caused a great debate in the social media world. Twitter, Instagram, and Tumblr has been blowing up with pictures and videos of the two. These all express their opinion of whether or not the pair should be together, as well as asking the opinion of others by creating polls. Further confirmation is still awaited on this matter.

On more recent news,

Teen Wolf

star, Charlie Carver, took to Instagram on January 12 and officially came out as gay. He later took to Twitter to express that it had not been a secret to many, but felt as if it was necessary for him to come out.

Jason Statham finally proposed to his long term girlfriend, Rose Hungtinton-Whiteley. The pair has been together for about 5 years, so the engagement was very exciting news for everyone.  

David Beckham won the Humanitarian award at the 6th Biennial UNICEF Ball on January 12.

Baby Tomlinson is set to arrive this January. About  8½  months ago, everyone received the shock that One Direction's Louis Tomlinson was expecting a child. The shocking news became a question of whether or not the whole thing was a publicity stunt until Tomlinson himself admitted that the pregnancy was, in fact, real.  The 1D star is actually relocating from The UK to California to be closer to the baby when he/she is born, THIS WEEK. While he is not romantically involved with his baby mama, Briana Jungwirth, he seems to have a very close friendship with her. Tomlinson has been rumored to be dating Danielle Campbell, as the two have been seen in France together, and also kissing in a ski resort.

Angelina Jolie and Brad Pitt have adopted another child, this time from Cambodia. It is said that this child is from the slums, so we wish him the best of luck with his new and amazing family!

And finally, the popular show,

Lip Sync Battle,

hit an all time record in views the other day. The show got a whopping 4.7 million views as Channing Tatum and his wife, Jenna, battled against each other in a Tatum showdown. Paula Abdul and Beyonce made guest appearances to help out this power couple.
That's all the celebrity news I have right now! I hope you enjoyed!
Leave a Comment