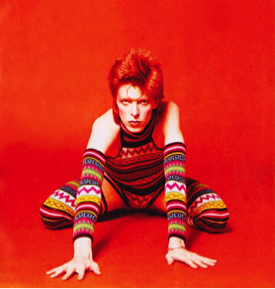 David Robert Jones, a.k.a, David Bowie, passed away on January 10, 2016  due to liver cancer. He was surrounded by his family in New York, two days after his 69th birthday.
The "musical chameleon" had been secretly battling liver cancer for the past 18 months, and was rumored to have had six heart attacks in the past month, according to The Daily Mail.
Many fans have been responding to his death by posting their condolences to his family, and posting what Bowie meant to them through Instagram, Twitter and Facebook. Celebrities such as Mick Jagger, Madonna, Harry Styles, Kanye West and Michael Clifford have gone to Twitter to express their sadness over the passing.
Born in Brixton, London on January 8, 1947, Bowie showed a passion for music at a young age. Having left school to go study art, he started his first band in 1962, and started pursuing music professionally in 1963, at the ripe age of 16. He went on to get a management contract shortly afterwards.
Bowie always seemed to be one step ahead of the music industry, always having something new to give to the fans. He went into acting, painting, producing music, as well as songwriting.  He's put out 26 studio albums in the 53 years he's been in the music industry and has been in over 20 films, according to Wikipedia.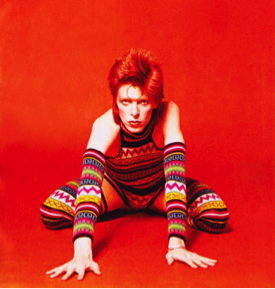 One of his most iconic roles both in music and movies was Ziggy Stardust and this character lends its name to his fifth album.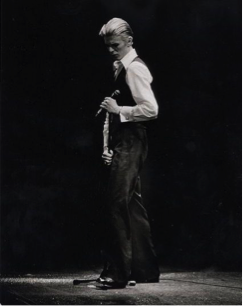 His next big musical role was "Thin White Duke" which was a total 360 from Ziggy Stardust. Around the time that Thin White Duke was popular, Bowie got his first American No. 1 hit to a song he co-wrote with John Lennon (NBCNews).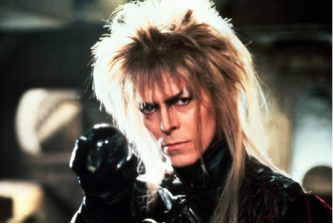 And finally, probably his most iconic movie role was Jareth the Goblin King, the main antagonist for his 1966 movie, Labyrinth.
Bowie leaves behind his two children. His son, Duncan, who took to Twitter the night of his father's death wrote, "Very sorry and sad to say it's true.  I'll be offline for a while.  Love to all," alongside a picture of him as a baby on top of Bowie's shoulders. His daughter, Alexandria, is also said to have been the reason why Bowie fought for so long with his battle with cancer. He also leaves behind his wife, model Iman, and millions of heartbroken fans.
Many have flooded to his hometown to sing his songs, as well as contribute put shrines to the star in order to keep his memory alive, but honor his death.
On behalf of the Trailblazer, our deepest sympathies and condolences are with the family in this grieving period.