Victoria's Secret Stick Skinny Angels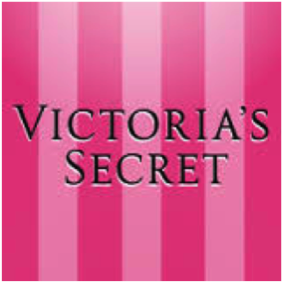 Victoria's Secret is known for being a powerful corporation that excels in advertising its products and appealing to consumers everywhere. All over NYC, residents see the big and colorful billboards featuring the flawless models, otherwise known as the VS Angels. Some of the most well-known Angels include supermodels Candice Swanepoel, Behati Prinsloo, Alessandra Ambrosio, and Adriana Lima.
Victoria's Secret's biggest event is its extravagant annual fashion show, which centers on a particular theme. These shows never fail to get grander, more beautiful, and more daring than the previous. However, what remains unchanged is the body image that defines the lingerie retailer.
Victoria's Secret continues to face criticism from the public for its obvious trend in the lack of body diversity. Though VS is known for hiring a racially diverse group of models, this does not change the fact that all VS Angels are unrealistically thin, young women. Adolescents grow up watching the fashion shows, persuaded into believing that having a flat stomach and wide thigh gap are what define true beauty.
The popularity of Victoria's Secret is both a strength and a weakness. VS is an extremely successful corporation, without a doubt. Although, because its products are so marketable and in such high demand among women and teens, the company targets the mindsets of younger generations. The message Victoria's Secret conveys about body image and physical appearance, as a result, reaches an even larger, broader demographic.
Though one of Victoria's Secret's core beliefs is the importance of feeling beautiful, the VS Angels featured on the banners and posters seem to say otherwise. Society today defines female physical beauty by the number on the scale or the width of the thigh gap, and so it does not help that VS is giving off the same perception. Victoria's Secret fails to show the truth—that confidence and beauty can exist at any weight, at any height, and at any body shape.
Leave a Comment