The Story Behind the Face: Kendall Jenner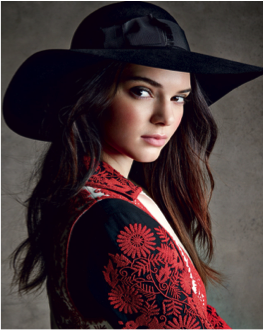 For those who do not know Kendall Jenner, they should. At 20 years old, Jenner is easily the most promising model in the fashion industry. Kendall Jenner proves to be making a name for herself as the years go on, straying from her famous family's background.
People may know Jenner from E!'s hit reality television show, Keeping Up With the Kardashians. That's right, Kendall Jenner is the younger, half- sister of Kim, Khloé, and Kourtney Kardashian, well-known celebrities in the pop culture world. Kendall is the daughter of Caitlyn Jenner, 1976 Olympian, and Kris Jenner, reality TV star and "momager" (mom manager).
Kendall is extremely close with her little sister Kylie, 18, who also dabbles in modeling. Both sisters are major influences in the social media community, as they have a combined total of 96 million followers on Instagram alone.
Fashion plays a huge role in the lives of this dynamic duo. Not only are they both models, they are up-and-coming designers. In the past, Kendall and Kylie have collaborated with companies like PacSun and Topshop to create clothing collections. These sisters recently announced that they are releasing their very own clothing line, Kendall + Kylie, which will be available in major department stores in February.
Jenner made her debut appearance on Keeping Up With the Kardashians at 11 years old; therefore, she has been famous well before her modeling career took off at the age of 14. However, this reality show introduced Kendall to the world of Hollywood, and many of her career opportunities came from her exposure on the show.
As her family life is constantly highlighted in the media, Kendall Jenner's modeling career is easily forgotten. For a model of her success and magnitude, Jenner deserves more credit than she receives, and should not be seen as just a TV personality, which is how most people see her.
Kendall Jenner is extremely prominent in the fashion industry, as major designers and companies want her to represent their business. Kendall has been the face for Vogue, Calvin Klein, Marc Jacobs, Versace, and Chanel, just to name a few. In 2015, Jenner made her first showing as a Victoria's Secret Angel, and walked in the iconic VS fashion show, a lifelong dream for Jenner.
If not on the runway or in a photoshoot, Kendall Jenner can be found hanging out with best friend and fellow model Gigi Hadid, popstar Taylor Swift, model and actress Cara Delevingne, and of course her big, happy, and her perhaps crazy, family.
From wide-eyed child star to one of the best supermodels of her time, the world is going to see a lot more of Kendall Jenner in future years. At 5' 10" with a drop- dead gorgeous face, Jenner is surely hard to miss, and is endlessly making her authentic mark on the fashion universe.
Leave a Comment
More from the contributor(s):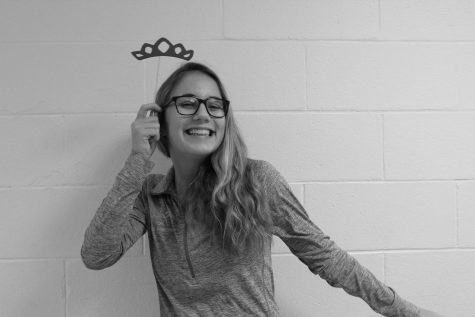 Olivia Lein, Editor-in-chief
Olivia "Liv" Lein, a junior at Pascack Hills, is the Editor-in-chief of The Trailblazer. Aside from her involvement in the newspaper, Liv is the vice president of the Class of 2018, a member of the varsity gymnastics team, and a style writer for Germ Magazine. She is also a part of The Trailblazer's summer staff. Liv's favorite classes include English and Journalism (of course)! She has a love for writing, exploring new places, spending time with friends and family, Gossip Girl, and ANYTHING having...