Yee Doggie! Hannah Montana Reunion Announced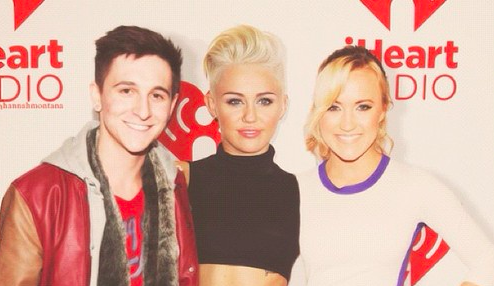 You may have heard that March 24 was the 10-year anniversary for Hannah Montana. In 2006, the first episode of the show premiered on Disney Channel. We have all grown up with the double-life that Miley Steward led.
But finally, 10 years later, they have announced a Hannah Montana reunion movie that will be nothing like the "sweet nibblets" you've seen on TV.
The movie was just announced last Thursday, but there is still a lot of planning to be done. Disney plans on making this movie and later releasing it to Netflix, although filming has not yet started. They will film mostly in California, and some filming will be brought to Tennessee. The movie crew will work side-by-side with Disney to try to recreate the Hannah Montana set that we all remember. Of course, they will bring out their most vital piece of set from storage – the colorful leg table.
So far, most of the cast is on board. Emily Osment, Mitchel Musso, and Jason Earles have already confirmed that they will be a part of this movie. Moisés Arias is busy with another project, but is stated that he will make a few small cameos. Unfortunately, Miley Cyrus herself has not agreed completely with this idea.
"Hannah Montana is chopped up into little pieces and buried in my backyard," wrote Cyrus on her Instagram, "[but] she will always hold a very special place in my heart!"
Although it is not confirmed, the cast and producers of the show have big plans to convince Cyrus to get back in the game. Even her manager is on board with the idea.
If, for some "dang flabbit" reason no one can get Miley Cyrus on board for a reunion movie, there are other ideas for the role of the double-life star.
"We were actually thinking of casting Hillary Duff, Rachel McAdams, or Selena Gomez for the part of Miley Stewart. We just need someone who is willing and able, and a bit calmed-down from Miley Cyrus today," stated the original producer of Hannah Montana, Steven Peterman.
Since there is still so much to get done, the movie will probably not hit the red carpet until 2019 or 2020. But there is still so much to look forward to while we wait.
The plot of the movie was not fully confirmed, but it looks like it will be after college for Miley and Lilly. We last saw the two best friends as roommates at Stanford University. The movie will be following the two girls as they try to find jobs in the real world. Miley will have to face trying to find a serious job while tackling her fame as the known pop-singer, Hannah Montana.
The movie will be a bittersweet reunion featuring all the friends that once worked together on a show that we treasured so much. And don't worry – it will have all the strange Tennessee catch phrases you know and love.
As said by the famous Jackson Stewart, I leave you with this: while you wait for the most epic Disney reunion ever, "It's on like soy sauce on a wonton!"
Leave a Comment