"The Bachelorette" Sneak Peek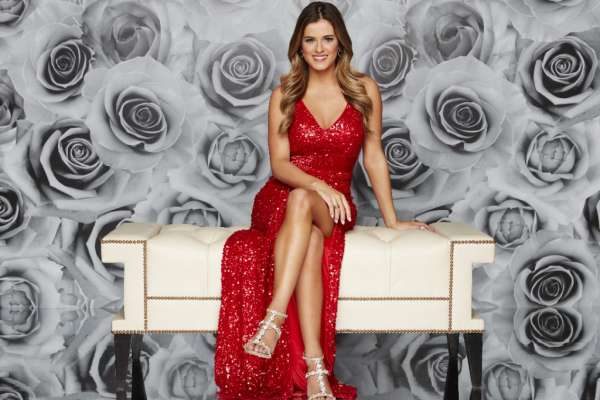 On May 23, the 12th season of "The Bachelorette" will air on ABC. The new bachelorette was the runner-up of  "The Bachelor," Jojo Fletcher, who will now be dating 26 men, in her quest to find true love.
For the past few weeks, "The Bachelorette" social media accounts have released photos and videos of the men and Jojo. Specifically, three men have been pointed out in the video.
In one of the short videos, Jojo is seen with one of the men named Vinny. Vinny mentions what happened to Jojo in the previous season of "The Bachelor" when she begs Ben, the previous Bachelor, for his love.
There is another video about the contestant Daniel , a 31- year old male model, that viewers of this television show should preview in order to get to know him.
The third video that "The Bachelorette" Twitter page posted was of Chad. Chad is a 28- year old luxury real estate agent. Chad believes he is just like Ben, therefore he certainly thinks he is Jojo's type.
While watching the new season of the show, the audience must be sure to watch out for these three contestants!
Some students and faculty anxiously await what this season of "The Bachelorette" might bring.
English teacher Ms. Rome said, "I always find it hard to believe any of them actually find love…in six whole weeks! Still it's a fun show to turn your brain off to. I really hope one of the destinations they visit this season is Paris!"
When asked about what she imagines the new season may bring, freshman Julia Schwartz said, "This season will have a lot of drama, but she will find her future guy."
Freshman Ally Pernick said, "This will be the first season that I am watching, but I am excited to see Jojo's season unfold, and I think she will end up being very happy."
Fans hope that after Jojo's heartbreaking lost on "The Bachelor" that she will find her soulmate on "The Bachelorette." The audience is sure that this season will be filled with love, laughter, drama, and heartache. As Chris Harrison always says, "This is the most dramatic season yet,".
Tune into ABC at 8 p.m this Monday, to see what this season has in store!
Leave a Comment