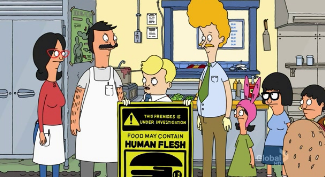 Tis the season to cross your fingers and hope that your favorite shows don't get the proverbial ax by television officials. Many series that perform well or are critical darlings get renewed soon after they air a few episodes, especially if said shows have large fanbases – something that got "Parks & Recreation" through seven seasons despite relatively low ratings – or score well in viewership – hence why a show such as "2 Broke Girls," a CBS comedy that attains relatively mediocre reviews, is quickly renewed in fall.
Without further ado, I'm here to act as your liaison, giving you all the scoop on whether your favorite show will survive to next season.
ABC: Though it's far from the most successful primetime network, ABC is a big name that, for the most part, has lived up to its high expectations. Popular fan favorites such as "Modern Family," "Scandal," and "Shark Tank" were renewed, but the fate of many new shows, such as the poorly reviewed "Dr. Ken" and the unpopular "Blood & Oil," are still up in the air.
CBS: Many new shows have yet to premiere, but it's not looking too great for the gargantuan television network. Highly popular shows such as "The Good Wife" and "Mike & Molly" will be bidding farewell this season, as will J.J. Abrams's "Person of Interest," though there's speculation the show may return for a sixth season on Netflix. On a more positive note, all but one of the new shows – the Jane Lynch dark comedy "Angel From Hell," which was cancelled after five episodes – are likely being renewed for a second seasons.
FOX: Bursting at the seams with new material, the hopes for FOX were through the roof. But despite the surprising and overwhelming influx of positive reviews, the network still struggles to match the ratings of its competitor networks. That being said, there's still hope; "American Idol" remains the only show cancelled, while popular programs like "Bob's Burgers," "Empire," and "The Simpsons" were all renewed at the start of their seasons.
Netflix: As many people have noticed, there seems to be a push away from our cable boxes and towards popular streaming platforms such as Hulu, and, of course, Netflix, which has produced dozens of original programs in the past few years, most opening to critical acclaim. Though Netflix doesn't care about how many views an episode gets on any given night, they can still see how popular shows are through overall streams and online activity.
That being said, Netflix lacks a common time frame as to when these shows are renewed, as their release dates are staggered throughout the year as opposed to a one month window where most shows premiere. What audiences do know, however, is that fan favorites like "Orange is the New Black," "Fuller House," and "House of Cards" aren't going anywhere anytime soon. We can also look forward to a lot of new content being released in the near future, including a television adaptation of the popular young adult novel "Thirteen Reasons Why," and a new season of "Sense8."
Click here for the full list of shows across all networks.