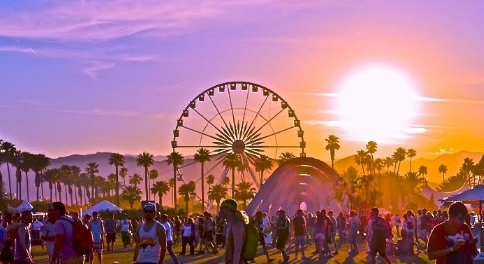 This summer, Randall's Island (home of The Governors Ball), will be hosting the Panorama Music Festival from July 22-24. Panorama, which has been advertised as the "Coachella of New York City," features notable performers, including A$AP Rocky, Arcade Fire, Daughter, DJ Khaled, FKA Twigs, The Front Bottoms, Kendrick Lamar, Major Lazer, Melanie Martinez, The National, SIA, Sufjan Stevens and many more. Click here for the full lineup.
Music festivals are taking over the music scene, and it's easy to see why. First of all, many are held outdoors, so stuffy, dark, humid, suffocating concert clubs are no longer a concern. Instead, sit on the grass with friends and enjoy the sun and space to dance.
Also, most of these festivals are open to individuals of all ages and are family friendly. The majority of these festivals also have tons of different food and drinks for sale so concertgoers don't go hungry throughout the music-filled day.
There is always an abundance of entertainment. For example, there may be live wrestling, skateboard stunts, and dunk tanks. Activities are constantly occurring throughout the day. Some festivals even have camping sites where attendees can camp out if the show is a few days long. Music festivals, like Panorama, are certainly exciting adventures.
Arguably, however, the best part for attendees is seeing all of their favorite bands in one stop, in addition to having the opportunity to discover new music.
Something that makes Panorama special is that The Front Bottoms, who are playing on July 24, attended Pascack Hills! Show some #HillsPride by checking them out and cheering them on!
Three-day passes are $319, but, for a limited time only, $99 single day passes are on sale. All passes include free admission to the Queens Museum, which contains one of a kind exhibits, including one surrounding "The Ramones" and the "birth of punk." Be sure to purchase Panorama tickets soon!