Lady Gaga's Joanne: An Album Review
By Amber Leung // Image Credit: Billboard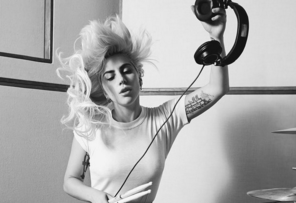 After being dormant for three years, Lady Gaga rose, once again, to Billboard's No.1  with her new album, Joanne. Appearing in neither a meat dress nor an asymmetrical wired skirt, Lady Gaga has caught the public's attention with minimal makeup and a simple pink boater hat.
Taken after her middle name, Stefani Joanne Angelina Germanotta, this new album embodies the balance of both extremes in Lady Gaga's personality, hence why she chose to use her middle name as the title. As seen through the variety of genres in her songs throughout her album, Gaga shows the layers of her extroverted and introverted moods.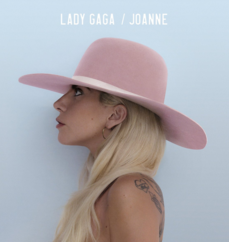 Growing up in New York City, she was inspired to venture into the entertainment industry at age 19 by her aunt named Joanne, who died from lupus before Gaga was born. Before her unfortunate death, Joanne was an artist and poet, and her death brought great tragedy to the family. Encouraged by the bravery of Joanne, Lady Gaga decided to continue on her aunt's legacy and breakthrough the boundaries of art, music, and fashion.
Perhaps one of the most exposed album of Lady Gaga, her lyrics bring her listeners back to her early days, when she performed at bars in order to start off her music career.  She writes about the highs and the lows of her experiences, about love and heartbreak, about loss and gain, and with each song, gives the audience new understanding of "Gaga".
Gaga starts off her album with a bang through her songs like "Diamond Heart," "A-Yo," "John Wayne," and "Perfect Illusion", gradually moving towards softer, more ballad-like songs in the second half of her album. These hits include "Million Reasons," "Angel Down,"and "Sinner's Prayer". Balancing the energy of her songs, she skillfully concludes her album with comforting songs, "Just Another Day" and "Angel Down- Work Tape".
The album has received mixed reviews from students. Lauren Losak stated,"I only liked a few songs because she changed the way her music sounds. I miss the old Lady Gaga who had a certain sound."
On the other hand, there were many positive comments as well. "I love her new album. I find it very personal and I love how the music varies from upbeat to mellow," commented sophomore, Stephanie Kim.
"As a whole, the reviews from Gaga's 'little monsters' are positive and loving her authenticity, though some do feel a bit unsure about the new Gaga that has branched off her usual artistic weirdness".
In an interview with MTV, Gaga states, "On this record I'm my father's daughter, I'm my mother's daughter, I'm my sister's sister, I'm my friend's friend. I'm my grandmother's granddaughter." This illuminates the fact that her album truly emphasizes Lady Gaga as a person, just like everyone else.
In this album, she reinvents herself as solely Stefani Joanne Angelina Germanotta.
Listen Now: https://open.spotify.com/album/2ZUwFxlWo0gwTsvZ6L4Meh