Bieber is Back Again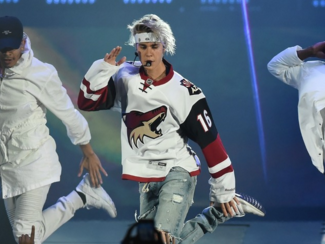 Although the New Year is just about to begin, some things never get old.
While Justin Bieber was finishing up his international part of Purpose World Tour, he mentioned that he would be coming back to North America for another round of his tour. Many were curious as to what would be different this time around. Bieber has decided to make this tour a "stadium tour."
A stadium tour is when an artist performs at sports stadiums all around. Bieber is going to be performing at some of the largest, most famous stadiums in the world including, the Rose Bowl stadium in Pasadena, Calif., home of the UCLA Bruins and MetLife Stadium, home of the New York Giants.
Bieber's last tour was a huge success with sold out venues at almost every concert. When tickets for this upcoming stadium tour were first released, the prices tended to range from $80-550. Tickets are now all sold out on Ticketmaster, but there are many other websites purchase tickets from, for as cheap as $60.
Bieber is going to be performing throughout the summer of 2017, at what is so far eight different stadiums, two of which are outside of the United States. It has been said that Bieber will be adding more stadiums and concert dates to his list as time goes on.
There are many Justin Bieber fans that attend Pascack Hills, who have gotten tickets for Bieber's concerts coming near New Jersey. He is going to be performing at MetLife Stadium on Aug. 23-24 at 7 p.m.
Junior Perri Cochin bought tickets for Bieber's show on Aug. 23 and is extremely thrilled to see her favorite artist back on tour. "After seeing him last tour, I have been wanting for him to come back and perform again. I am so excited that he is going to be back in America and I can go to another concert!"
View the trailer to Bieber's Purpose World Tour, which he will soon be continuing, here: https://www.youtube.com/watch?v=_kkBQjZdrEg
More from the contributor(s):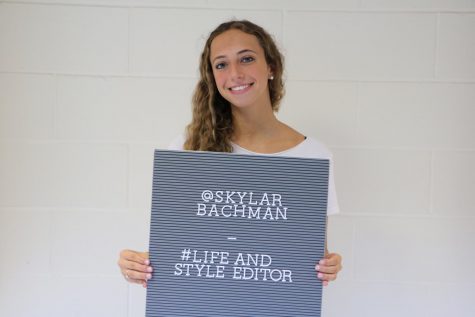 Skylar Bachman, Life and Style Editor
This is Skylar's second year working as a Life and Style Editor and this senior is excited for the upcoming year! Skylar is ready to help the newest writers into their academic careers by teaching them how to write, edit, and even take over her job one day!