"Newsies" Strike Again: A Review of its Resurgence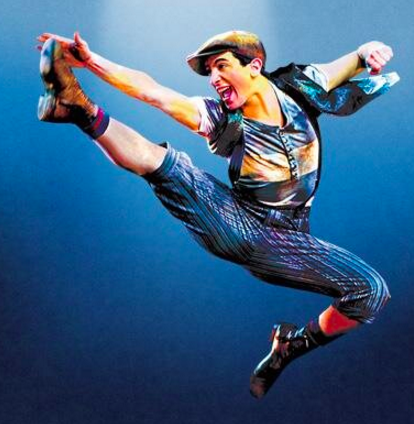 After 25 years of remembering a Disney classic, "NEWSIES" is back on the big screen. Half of the original Broadway cast joined with half of the traveling cast at the Pantages Theatre in Los Angeles to film "NEWSIES."
"NEWSIES" is based off of the Newsboys' Strike of 1899. The strike involved over 5,000 lower class teenage boys, along with orphans, who made money by selling newspapers throughout New York. The publishers from the top two newspapers in New York, The New York World and The New York Journal, decided they wanted to make more profit and raised the price of the newspaper from 50 cents to 60 cents.
The Newsboys were upset by this change because they could barely afford the newspapers before. The simple ten cent change made the "newsies" come up with the idea to go on strike until the publishers to change the price back.
After two weeks, the publishers decided not to lower the price of the newspapers, but to buy any back that were not sold by the end of the day.
Pascack Hills world history teacher Pam Schwartz thinks the 1992 version of "NEWSIES" was "a good movie in term of how it brought up the subject of child labor, but it could have gone into more detail on information," and can't wait to see the new recording in theaters.
The "NEWSIES" musical and 1992 film features a teenage newsboy, Jack Kelly, who rebels against newspaper publisher Joseph Pulitzer after the newspaper prices were raised. Kelley, with the help of newsboys from all over New York City and reporter Katherine Plumber, the newsboys win their argument and get their money back and "seized the day."
Freshman Meg Delange saw "NEWSIES" in 2013, and still remembers what a great performance it was. "I loved all the music and still remember it to this day."
The newly live recorded version of "NEWSIES" stars Jeremy Jordan, the original Jack Kelley on Broadway. In 2012, Jordan had been nominated for the Tony Award for Best Performance by a Leading Actor in a Musical for his performance in "NEWSIES."
"NEWSIES" has been nominated for the Tony Awards for Best Musical, Best Book of a Musical, Best Direction of a Musical, Best Orchestrations, and Best Scenic Design. The musical has won the Tony Awards for Best Choreography and Best Original Score.  
Sophomore Shelby Pearlman "loved the musical on Broadway and can't wait to see it in the movies."
Disney Theatrical Productions, along with Fathom Events, brought back "NEWSIES" to the stage for the purpose of entertainment. The family loved show has been off Broadway since August 2014 and needed a reboot.
John Rubey, the CEO of Fathom Events told the press, said, "When this production hits the big screen in 2017, Newsies fans will definitely want to 'seize the day!'"