What is New to iTunes?: March Edition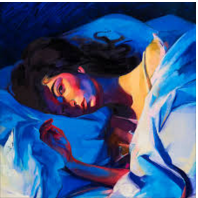 Although it has only been a week, March has already brought us a great deal of new music. Whether it is an unexpected artist or an album that has been awaited for years, you will find it this month. This is what is fresh on iTunes:
Pop
Pop artist Ed Sheeran made a comeback in the music industry after three years. He released the long awaited album "Divide."  The name follows after his previous albums "X" and "+". Sheeran's album is currently the No.1 on iTunes. "Shape of You," a song featured on his album, is currently leading as the number one song on iTunes.  
Four songs from this album are among the top 30 songs on iTunes. The feedback on the album is very positive, and the album was rated 4.5 stars on iTunes.
It seems Ed Sheeran has a large fanbase at Hills, as many were excited about his comeback in the music industry.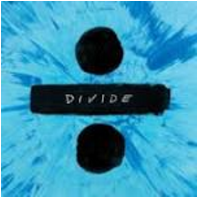 Sophomore Eleni Michelis, said, "I have been really excited for Ed's new album to come out and love all the songs on it. It is very different but I like it a lot."
Junior Elena Boggio, long time Ed Sheeran fan, said, "Considering he's one of the few artists I regularly listen to, I was craving new music from him. And being gone for a year was sad for all his fans, I'm glad he came out with an awesome album where he explores new sound but still sticks to his original style. I know a lot of people are really loving it!"
R&B
R&B artist Khalid released his first full album on iTunes on March 3. Previously, Khalid had released multiple singles. Khalid's album, dubbed "American Teen", is currently the No. 5 album on iTunes.
Many may know Khalid's most popular song on the album "Shot Down." Many like Khalid's album for it's '80s feel, and his heartfelt, raspy vocals. ITunes users gave the album five out of five stars.
Sophomore, Shelby Pearlman, said, "I really like Khalid's new album. The songs are different the most of the songs we usually listen to but they are still really good!"
Alternative
Lorde, popular alternative artist, came out with a new single called "Green Light" on March 3. The single has a more upbeat feel than Lorde's other songs. It is currently the number six song on the iTunes store.
Lorde fans were very happy with this unexpected release after waiting three years since her last 2015 single. ITunes users rated this album 4.5/5 stars.