Five Songs to Listen to This Summer
Each season isn't complete without the perfect soundtrack- and summer is no exception. Whether you're soaking up the sun, relaxing by the pool, or simply just staying inside and enjoying the air conditioning, these songs are sure to make you think of sunny days and warm weather. So, sit back, relax, and enjoy the music!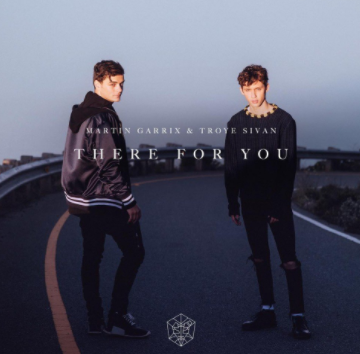 There For You – Martin Garrix & Troye Sivan
Dutch DJ Martin Garrix has been gaining more popularity due to the release of his recent songs, each of which are collaborations with other famous artists. His latest single, "There For You," pairs Aussie singer Troye Sivan's smooth vocals with laid-back, tropical beats, in addition to a  "chill" beat drop and vibrant instrumentals. This song gives off a relaxed, summer road trip vibe, and it is overall a fun song and a good listen.
Perfect Places – Lorde
More than three years ago, New Zealand singer Lorde released her hit single "Royals," which became played and replayed on radio stations all over. Now, with her new album, "Melodrama," Lorde swaps the darker aspects of her old work for more summer-y, easygoing songs, while retaining the deeper meanings within her lyrics. While the lyrics to "Perfect Places" might be referring to less-than-fun occurrences, the instrumentals themselves are upbeat and relatively cheerful- reminiscent of an exhilarating night out.
Thunder – Imagine Dragons
Imagine Dragons recently dropped their latest album, "Evolve," containing their hit singles "Believer" and "Thunder." "Thunder" fits the summer mood the best, especially with the inclusion of a unique distortion of the word "thunder" between verses. This distortion makes the song have a distinct vibe that suits the days tanning on the beach. This song is upbeat and triumphant,which is why you should give it a listen, as well as the rest of Imagine Dragons' new album.
Ultralife – Oh Wonder
Oh Wonder is known for their "low-fi," chill-out vibes. While "Ultralife" is more upbeat than most of the other songs on their discography, it contains the distinctive Oh Wonder style of quiet beats and electronic tracks playing in the background. "Ultralife" talks about being young and falling in love, while providing a good backdrop for a warm summer day through the song's fun, electronic beats. Oh Wonder has a captivating, unique style – give their first self-titled album a try, while we wait for their upcoming album, "Ultralife."
Good Times – All Time Low
This song has a different feel from all the others on the list, most likely due to All Time Low's use of guitars and live instrumentals. "Good Times" includes a nostalgic feel, talking about how the band won't forget their past. It has a nice end-of-the-day feel, perfect for watching the sunset on a hot summer night. This is one of the best songs off of their new album, "Last Young Renegade" (in my opinion, at least), and if you like it, give the rest of the album a listen!
For more, check out this Spotify playlist below. And, have a great summer!
https://open.spotify.com/user/phtrailblazer/playlist/3RatZPtgs3gYV9Z2Ho4oAU
(If the link doesn't work, look up "phtrailblazer" on Spotify, and the playlist is called "songs for summer.")