The End of Paradise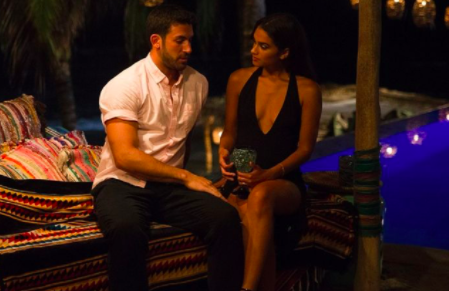 Monday, September 1 marks the end the drama-filled season of Bachelor in Paradise. With many new couples emerging from Mexico, the possibility of a proposal or two is looking favorable. The Season four finale will hold loads of confrontations and drama, along with a live interview with both Corinne Olympios and DeMario Jackson, contestants who were plagued with the drama of the sexual misconduct scandal.
After the sexual misconduct scandal, paradise was shut down. Following the time offset, contestants returned to find love but from that moment on, everything had changed. Due to the setback, the shooting of the show had to be cut down and compacted, forcing the show to expand into the real world.
Along with the awaited Corinne and DeMario interview, there will be a reunion special where the couples and fan favorites return to talk about their crazy experiences in paradise. The episode will catch up with those who were on the show and where they are now.
As the show comes to a sudden end, some of the season's most favored couples may do the same. Rumors state that Robby, previous contestant from season 12 of the bachelorette, cheated on girlfriend, Amanda, previous contestant from season 20 of the bachelor and season 3 of bachelor in paradise, and the scandal will be addressed live at the finale. On the other hand, Derek and Taylor have consistently been the strongest couple in paradise and many speculate a proposal coming from Derek live at the finale.