TRL Comeback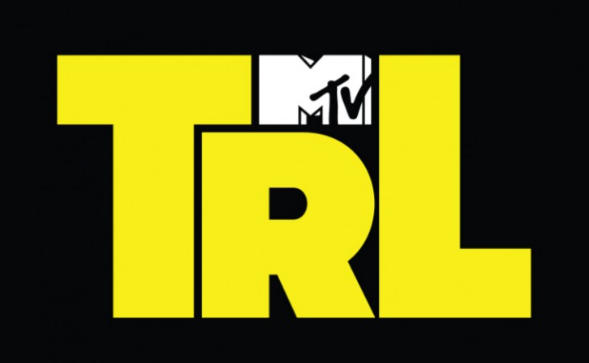 Memories, dreams, and popular music. Most high schoolers are unaware that a show called TRL used to exist on MTV. TRL stands for Total Request Live, a show in which popular music videos are featured, selected by the votes of viewers that can vote online ran from 1998 to 2008. Total Request Live features a plethora of popular celebrity guests, most recently it has been told that popular YouTubers will make appearances. October 2nd marks the premiere of the once popular MTV reboot.
With the announcement of the revival comes a lot of news about celebrities, locations, and excitement. Not only will the show be filmed in Times Square as it always had, but the studio has also been expanded so that now it covers 8,700 square feet. Due to this renovation, bigger audiences can be expected.
In the past people have had mixed feelings on TRL, this evokes the question of why they decided to reboot the series. Many people seem to have disliked the show, and when searched on Urban Dictionary, a website in which people can write their own definitions for words, TRL was described in mostly, if not all, negative words. Even Pascack Hills' own History teacher, Ms. Yeam, did not like it, stating, "I remember not being into TRL. What I do remember, my sister being on it a couple of times, she would always be on camera for some reason.  But I'm surprised it is being revived, it went off because no one watched it."
The reboot of the MTV series does have some YouTube fans excited. It has been recently announced that famous brothers, "The Dolan Twins," will be regularly hosting on the show.  The Dolan Twins, Grayson and Ethan Dolan, are currently a big deal in the news because of this new deal with MTV. The twins became famous on the app Vine, became youtubers, and have reached four million subscribers since their start on the website and app when they were fifteen.
Fans of the seventeen year old twins are ecstatic to see their favorite YouTube comedians appear on TV. Mackenzie Blowers, a freshman and Dolan Twins fan, has never seen the show but said, "I'm so excited to watch [TRL].  I feel that the Dolan Twins are going to be great hosts."
Now all that's left to do is wait until October 2nd, the premiere. Will it be worth it?  We'll see. There is a lot to be said about TRL, Ms. Eilinger, Algebra I teacher, for instance stated with a grin on her face, "What I remember most about TRL is the really bad outfits."
Leave a Comment