Getting into Style with the Ulta Beauty Grand Opening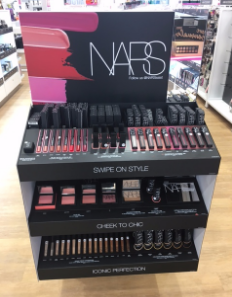 This fall, the people of Montvale were eagerly awaiting the opening of the food store Wegmans; however, people never really considered the other stores that would soon be opening around it. One that had many people excited, especially the girls at Hills, was Ulta Beauty.
Ulta Beauty considers themselves the perfect beauty destination for cosmetics, fragrance, skin care products, hair care products, and salon services. The first Ulta opened in 1990 in Illinois, and since then has expanded to 1,058 retail stores across 48 states. Ulta sells at least 20,000 products with about 500 brands and provides at least one perfect item for everyone.
Ulta Beauty held a 3-day grand opening from December 15 to December 17. On Saturday December 16, Ulta unexpectedly opened 30 minutes early, providing customers, that arrived early, with special attention from their helpful employees. Yet, I did not find the store as crowded as expected.
When walking into Ulta, it is clear that this store is not a rip off. The discounted prices on many high quality makeup items can be $30 less than its original value. This past weekend, there was a big basket in the front of the store with multiple coupons that can be used on that day's purchase. This is available for the first one hundred people that enter the store, therefore it was key to get there early. The coupons range from 5 dollars to 100 dollars. For those who were unlucky, everyone still got 10 % off of salon services; however, if you downloaded the ulta app you immediately got 20% off of your most expensive item.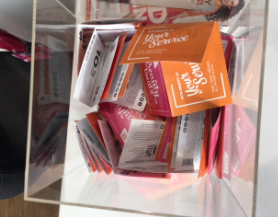 Jackie Petrosino, a freshman at Pascack Hills, said, "I loved walking in and seeing all the amazing deals. My mom only let me spend 40 dollars, yet I bought something that was worth 50 dollars for 40 dollars."
Ulta allows clients to test any type of makeup item prior to purchase with their testers. Around the entire store, there are multiple mirrors and samples for one's convenience. This assures that customers like the products before they buy it. If not, Ulta has an amazing return policy – returns are permitted if customers are not 100 % satisfied, have a receipt, and come back within 60 days of purchase.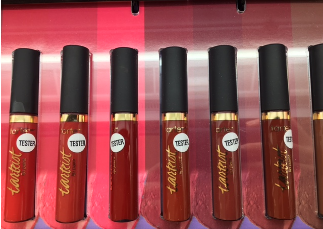 Arielle Solomon, a student and makeup lover at Pascack Hills, stated, "When I went to Ulta I loved trying on all the lipsticks, but there were so many that did not fit me the way I wanted them to. After testing all of them, I am so excited to say that I found the perfect one for me."
Ulta provides multiple areas in which employees can help people get their makeup done starting at $40, while providing instruction for people who want to do it themselves starting at $50. Depending on how experienced the employee is, the price can be more or less expensive (usually is determined at the store). They also do nails, eyebrows, and even hair at their salon towards the back of the store.
My experience at Ulta was a positive one. I asked them to help me find a liquid eyeliner and they picked one out for me that they thought would fit me best and explained how to use it. It was the Stila All Day Liquid Waterproof Eyeliner. They told me other ways to apply eyeliner and said that they do other people's makeup at the store.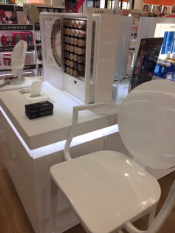 For everyone who is looking for makeup, but is not sure what exactly they want, Ulta sells a variety of items that can be perfect for anyone. Sarah Chun, a student at Pascack Hills says hesitantly, "I went to Ulta wanting just one thing, but I left the store with four."  Ulta gave me pure satisfaction as long with many other people. I recommend you go check out the products because there is one perfect for everyone.