What you need to know: Celebrity Big Brother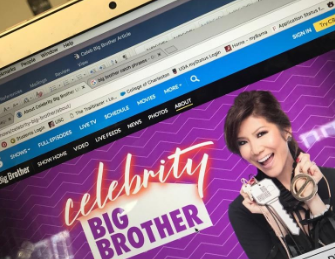 On February 7, 2018, the first celebrity edition of Big Brother, the hit television game show, will air on CBS. This spin-off series will include participants like actor James Maslow, singer Mark McGrath, former NBA sensation Metta World Peace, mix martial artist Chuck Liddell, and television personality Ross Mathews.
Hosted by news anchor and CBS producer Julie Chen, Celebrity Big Brother is a competition-based reality show in which fight for a $250,000 cash prize. All of the celebrity houseguests will live together in a luxurious home, accompanied by the 87 HD cameras and 100 microphones in which document their every move, 24 hours a day. Each week and various physical and mental challenges later, a competitor will be voted out of the house, and the last celebrity standing will receive the grand prize.
Pascack Hills junior Sophie Mazzei said, "Sine the normal Big Brother is only in the summer, it is really cool that they are doing a celebrity season during the school year. I am super excited to see famous people live together and compete under one roof, as I am not used to people I've already seen on television shows and in sports games in the Big Brother house."
During a live episode of Big Brother this past summer, Chen announced that the unique celebrity season would air sometime in the winter of 2018. Avid Big Brother fans were in shock, as the creation of Celebrity Big Brother has been under speculation since 2002, with stars like Paris Hilton and Howard Stern as rumored houseguests.
Junior Melanie Meisner said, "I really don't know why they haven't done a celebrity season earlier. I think it's going to super fun to watch, and, from a business standpoint, will bring more viewers due to the fans of celebrities wanting to see their favorites compete."
The Big Brother fandom aren't the only individuals looking forward to this reinvented season of the show. Many of the VIP participants have expressed their excitement via social media, posting all over Twitter and Instagram.
Television personality and Celebrity Big Brother houseguest Ross Mathews released a video on Twitter on last week, describing his love for the show, potential competition tactics, and elation to be a part of the first celebrity season.  
In this video, Mathews joyfully said, "Dream come true, this is huge! I have watched the show since day one. I can't believe they asked me, and I'm totally going to win…"
Tune in on Sundays, Mondays, Wednesdays, and Fridays at 8 p.m. on CBS to see all the excitement, and drama, go down in the Big Brother house.
And remember, always "Expect the unexpected."