Take a Chance On "Mamma Mia! Here We Go Again"
We're back to get some more – you know what I mean.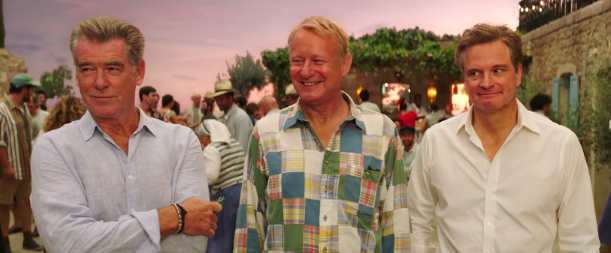 10 years after the original movie production of "Mamma Mia!," prequel/sequel mashup "Mamma Mia! Here We Go Again," made its debut in theaters across the world on July 20.
Now everything is new – Creating a sequel to any classic film can be risky in fear that it would never top nor compare to the original production. The story of a bride-to-be was transitioned into a story of a mother-to-be as Amanda Seyfried (Sophie) was joined by Lily James (Young Donna) to tell the full story of the late Donna Sheridan's (Meryl Streep) post-college years.

While taking one chance of a lifetime traveling around Europe and settling on the Greek island of Kalokairi, Donna comes into contact with three men, Harry, Sam, and Bill, who become potential fathers to her daughter Sophie. When All Is Said and Done, the men can still recall, their last summer with the Diva, Donna.
After viewing young Bill, Harry, and Sam, the audience really questions why, why did Donna ever let them go? It takes three great men to create such a woman.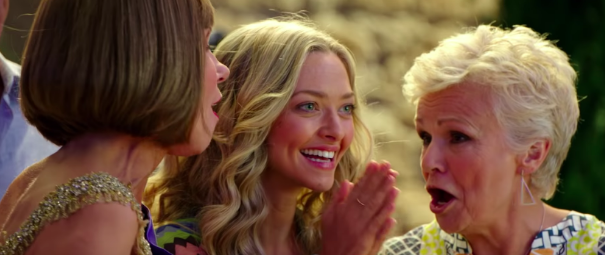 A year after Donna's passing, the grown three men call out an SOS and return to Kalokairi to celebrate Sophie's version of her mother's dream, opening Hotel Bella Donna. Unfortunately, director Ol Parker did not Gimme, Gimme, Gimme, an answer as to who Sophie's father is – I Wonder why.
Aside from learning how valedictorian Donna met the Dynamos at Oxford and Sophie's three potential fathers around Europe, we learn the long hidden history book on the shelf is always repeating itself between Rosie (Julie Walters/Alexa Davies) and Bill (Stellan Skarsgård/Josh Dylan).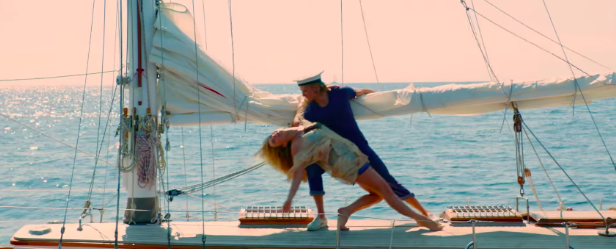 Before knowing Bill was property of Donna, Rosie had "called dibs" on him, only to be upset and deal with her emotions with lots and lots of cake. Years later when Bill has got no place to go, and is feeling down, he finally decides to Take a Chance on Me – and by me, I mean Rosie.

After seeing the sequel, all I do is eat and sleep and dream, feeling like a number one, like I always do, when I realistically should be leaving the singing to the professionals. The ending of the movie no doubt left the audience, at least One of Us, in a landslide of emotions. When you get the chance, Friday night when the lights are low, ain't no big decision, you know what to do, grab your Money, Money, Money, and go see "Mamma Mia! Here We Go Again"