Crazy Rich Asians Opening New Doors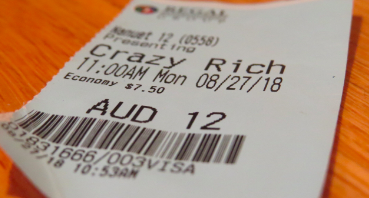 If you have been to the movies recently, or live in the United States, you have probably heard of the latest groundbreaking film, Crazy Rich Asians. Based off the book trilogy by Kevin Kwan, the film, released on August 15, was an instant hit in North America, especially to Asian-Americans, who were overjoyed at seeing their culture portrayed in the movies.
The film depicts Rachel Chu (Constance Wu) and Nick Young (Henry Golding) traveling to Nick's home country of Singapore for a friend's wedding – and to see his crazy rich family. While Rachel first tries to warm up to Nick's family, especially his mother Eleanor (Michelle Yeoh), things take a turn for the worse when it becomes clear that Rachel will never receive the approval of Eleanor, much less be accepted in her boyfriend's social class.
In the movie, some Asian stereotypes are shown, including the excessive wealth of Nick's family, and Rachel giving herself a makeover so she can fit the "Asian beauty standards" and impress Nick's mother. Despite these cultural stereotypes, many believe the movie has done a good job at opening a path for Asian Americans in Hollywood.
Pascack Hills Freshman, Maggie Chua, said that she thinks that it was "good for Hollywood to represent different 'groups' in [the] entertainment [industry]."
Up until recently, with the release of To All the Boys I've Loved Before and Crazy Rich Asians, the movie industry has not given Asian American actors much time in the spotlight. But Crazy Rich Asians is unique, with almost an entirely Asian cast. Not only has it opened new doors for other almost fully Asian movies to be produced, it has also shown Asian American children and teens that people who look like them can have great success in the movie industry.
When asked about the fact that the movie has an almost entirely Asian cast, Montvale resident and student at Bergen County Technical School, Sarah Park, added that "There definitely is a high number of white actors in Hollywood, and this movie brought awareness and acknowledgement to the different races to be represented on the big screen." Park was impressed with how "Netflix tried to buy the movie but the director turned the large sum of money [they were offering down] just so Asian American actors could stand in the spotlight, showing racial diversity in Hollywood." She made it clear that she is "Definitely proud that there were so many Asians compared to not seeing different colored skin in movies!!"
Crazy Rich Asians has proven to not only be a groundbreaking blockbuster, but also an inspiration to many people that have waited their entire lives to see their culture, not just stereotypes, displayed on the big screen.