Hills' Top 5 Spook-Worthy Movies
With a brisk change in weather and crisp, colorful leaves falling to the ground, Halloween movies are back to haunt you. Spooktober is channeling PHHS' freighting memories of their top 5 favorite Halloween movies.
Hocus Pocus – 1993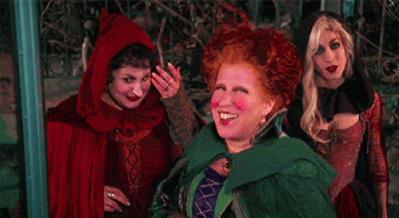 (PC: TheGloss)
Horror, and children, fills the streets of Salem, Massachusetts on Halloween night when Max Dennison (Omri Katz) lights the virgin candle in the abandoned Sanderson Sisters' House. Max believed witches were a myth until Wini, Sarah, and Mary (Bette Midler, Sarah Jessica Parker, Kathy Najimy) magically appear in front of him with the determination to steal his youth by sunrise. Senior Molly Balsamides included, "Hocus Pocus is by far my favorite Halloween movie. I grew up watching it and definitely recommend it to anyone who needs a light spooking." Make sure to watch, or re-watch, the Kenny Ortega classic this October.
Young Frankenstein – 1974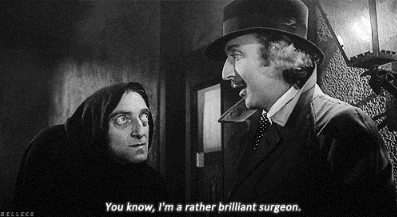 (PC: Gipher)
The Mel Brooks classic follows Dr. Frederick Frankenstein (Gene Wilder) as he arrives at his late grandfather's mansion in Transylvania. With help from his assistant, Igor (Marty Feldman), Dr. Frankenstein brings a dead body to life, awakening The Monster (Peter Boyle). Senior Sophie Mazzei said, "It's such a classic, if anything THE classic Halloween movie." Grab some popcorn and a friend and click play on this oldie-but-a-goodie.
Psycho – 1960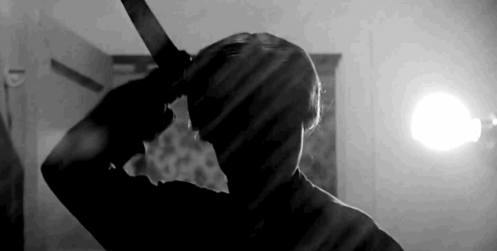 (PC: Giphy)
Not to be confused with the Post Malone hit song, Psycho categorizes as a prequel to the hit television show, Bates Motel. Norman Bates (Anthony Perkins), a character who seems to be dominated by his mother, runs Bates Motel in the coastal town of White Pine Bay. The plot completely twists in the first quarter of movie, and leaving spoilers out…watch the rest for a scary surprise. Senior Skylar Bachman said, "I just remember the plot twist and i'm still terrified to this day." Sign up for Film & Literature next year to watch Psycho.
Halloween – 1978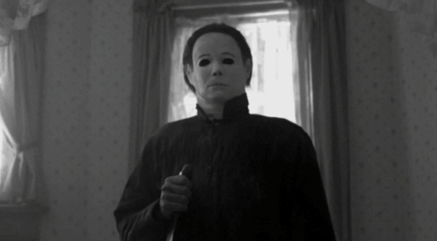 (PC: Gifer)
In her film debut, Jamie Lee Curtis plays teenage babysitter Laurie on Halloween night. After escaping from the car on the way to his court trial, Michael (Nick Castle) spends the entirety of his trick-or-treating holiday stalking and murdering babysitters. 10 sequels later, Michael is back in Haddonfield, Illinois, just in time to give Laurie a scare. Go see Halloween (2018) in theaters now to see what Laurie will do next.
Halloweentown – 1998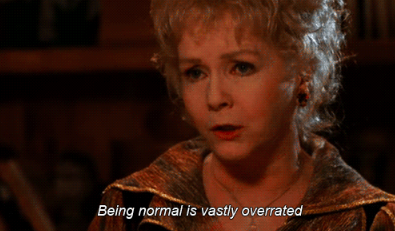 (PC: Tumblr)
When Grandma Aggie (Debbie Reynolds) comes to town on Halloween night, Marnie Piper (Kimberly J. Brown) learns her family secrets, including she is a young witch-in-training. Aggie puts the children to bed by reading them a short story called "Halloweentown" and shares that people have been disappearing around her later revealed home-town. Marnie and her two siblings sneak onto the magic bus to Halloweentown to surprise their Grandma. Watch Halloweentown on Disney Channel to take you back to throwback days of Monstober, and see what Marnie will do to save Halloweentown.
What will you do on Halloween night? For a trick, or treat, be sure to watch one of these classic movies on Netflix, Disney Channel, or in theaters with a bucket of heavily buttered popcorn and fun-sized candy.