What To Watch This Halloween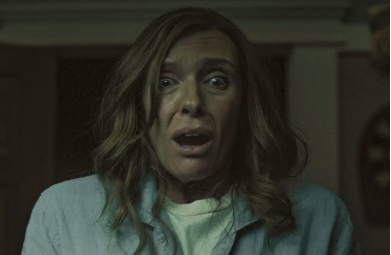 Ethan Kaufman, Arts & Entertainment Editor / Assistant Sports Editor
October 30, 2019
As October nears its end and we all gear up for Halloween, some of us are probably looking for thrilling horror movies to watch as the holiday comes closer.  It seems like the appropriate time to dole out some spooky suggestions for you and your friends during a frightful Halloween night. 
First up, John Carpenter's The Thing, is a widely accepted title when it comes to horror masterpieces. It relies on an intelligent script and some practical effects to not only get a reaction out of the viewer, but remain in memory more than some might prefer.
A nice hidden gem of this decade is It Follows, an original idea that succeeds in its execution due to chilling direction and a unique techno score. Some of the most terrifying shots are because of a subtle thing in the background, so it complements the audience by considering them observant.
A chilling doppelgänger film, Us, directed by Jordan Peele, was released earlier this year. The premise is certainly creative, with a family chased down by people that look exactly like themselves. Some standouts are the riveting dual performance from Lupita Nyong'O and a mood-filled soundtrack from Michael Abels, but every element of the film is impressively positive.
Last year brought one of the most horrifying films in recent memory, Hereditary, which was also auteur Ari Aster's directorial debut. It's slow and terrifying, as any great horror movie should be, and is full of striking cinematography and an Oscar-worthy performance from Toni Collette. Be warned though, it goes to some pretty disturbing lengths in the course of its runtime.
Switching to a more comedic tone, Edgar Wright's Shaun Of The Dead, is an instant classic. filled to the brim with hilarious moments. The idea of a comical zombie apocalypse is already fantastic, along with the line delivery from its witty screenplay coming off with such ease, albeit unrealistically.
Edward Scissorhands oozes with Tim Burton's typically dark and weird tone, culminating in a quality movie overall. The character designs are wildly imaginative and give off a very strong positive message, further built on by the characters themselves.
Finally, Wes Craven's Scream is easily a staple of 90s horror. It creatively plays off common horror tropes and cliches through the use of satire, making for a much more enjoyable experience than if it was simply a bunch of teenagers meeting their demise at the hands of an unknown masked killer.
While the catalog for scary movies is practically endless, these are just a few recommendations that have the potential to shake up the end of your month on Halloween night.  Make sure to watch these classics at some point before this spooky season ends.