From thriving to declining in months: Broadway to remain closed until 2021
"Broadway makes most of its money from ticket sales and with ticket sales down… I cannot imagine how much the theatre district has suffered," junior Dream Maywether said.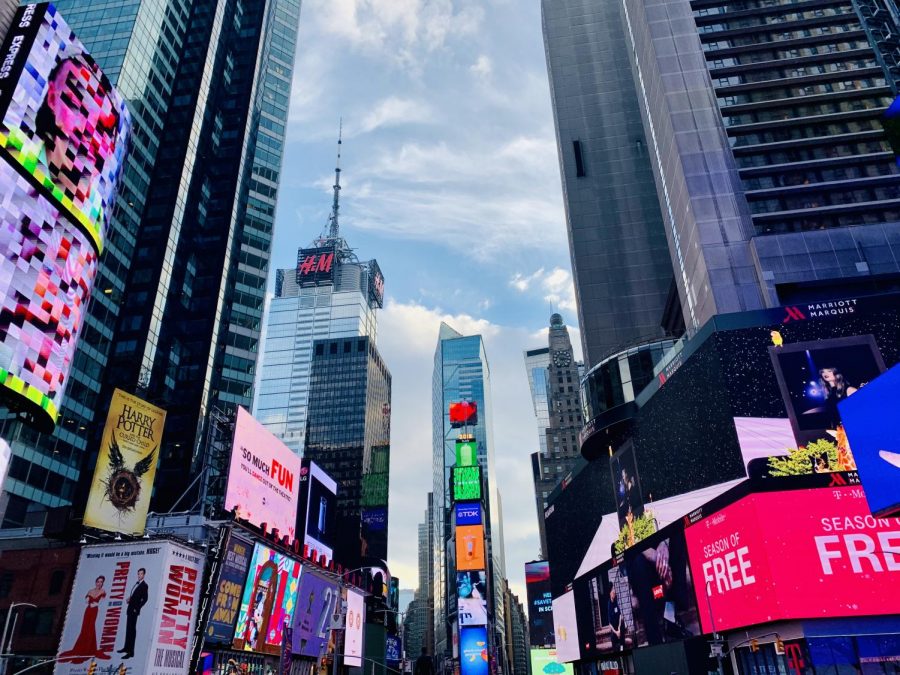 While some art programs slowly and carefully start to open back up, the New York City theatre district will remain closed through the end of 2020 due to the Covid-19 pandemic. Originally, the nationwide shutdown and gathering restrictions forced Boradway's closure from March until June 7. 
aDVERTISEMENT

Since then, Mayor Bill de Blasio and the theatre district's staff decided to keep Broadway closed for the remainder of the year and then reassess the current Covid situation when the time came in early January. With the pandemic still present in America prompting the decision to keep Broadway closed, the district is facing more financial deficit than it has seen in decades. 
Since the closure, Broadway has missed six months worth of performances, and as a result, Broadway has offered full refund or exchange of tickets for shows through September sixth.  Going forward, the announcement of the closure through the rest of the year creates an even bigger deficit in profit for the organization.  
"I went to a Broadway show with a friend back in January before [Covid] hit, and we had an amazing time. It was an experience that I will always remember," said junior Michael Blackford. "After the states all closed and everyone was talking about how badly businesses would be hurt by the months of closure, and I did not even think at first about how bad the theatre and entertainment industries would be by this. "
Blackford continued, "I cannot imagine the deficit that the entertainment industry is facing. The theatre district went from thriving to having to give refunds to all plays over the next few months and forcing all of their staff on unemployment. The reality is that when the shutdown first started, most people thought it would be over by now, but it's not; and by the way things are going, who knows when it will completely be over. That is scary."
The theatre industry was responsible for over 14 billion dollars of the New York City economy last year and provided jobs to over 97,000 people (Pix 11).  In just the first three months of the pandemic, almost 20 percent of the city's total population has evacuated to other states (Dailymail), over 1.5 million people filed for unemployment (Lew 2020), and of that, over 8,400 were Broadway actors, actresses, stage crew, managers, writers, etc. Researchers predict that the loss in ticket sales has potentially resulted in the loss of millions of dollars put to helping both Broadway and boosting the New York City economy.
"I grew up in New York," explained junior Dream Maywether, "so I have spent plenty of time in the theatre district and I have been to several Broadway shows.  I didn't think about how much money Broadway must have lost over the past months."
"Broadway makes most of its money from ticket sales and with ticket sales down, and on top of that, having to refund all of the tickets you've sold over the past few months, I cannot imagine how much the theatre district has suffered," Maywether said.
Since Broadway closed, multiple nonprofit organizations, such as the Actor's Fund and the Actor's Equity Association, have collected funds to help Broadway remain open, and to also support the thousands on unemployment due to the pandemic. These organizations create programs, workshops, and fundraisers for the benefit of the entertainment industry.  
Over the months, nonprofit organizations such as these have made a beneficial impact when it came to keeping Broadway from bankruptcy.  The Actor's Fund started a fundraiser on March 17 in favor of the theatre district and its community who were struggling financially throughout the closure. Months later, the fund has successfully raised up to 4.5 million dollars to assist unemployed actors, actresses, directors, stage crew, and all other participants (Broadway Cares).  
"I think it is an incredible thing that these organizations have accomplished on behalf of the broadway and theatre arts community.  Since Covid is not over, businesses are not able to go back to collecting the money they were making before. Live entertainment such as concerts and plays are not making any money at all because of the obvious: social distancing. However, these charities came up with a way to aid the arts industry so that once Covid is actually over, the staff will have jobs waiting for them," voiced Blackford.  
The Broadway theatre district will remain closed until January 3, 2021. After this date passes, de Blasio and directors will reassess the Covid-19 case count in New York and surrounding areas to further decide if it is safe to reopen.  In the event of the reopening, authorities predict that social distancing will still be in effect so that the theatre will not open at full capacity –– the specific capacity will be determined in January if it is decided that reopening is safe.  In order to donate, visit broadwaycares.org/help2020.
More from the contributor(s):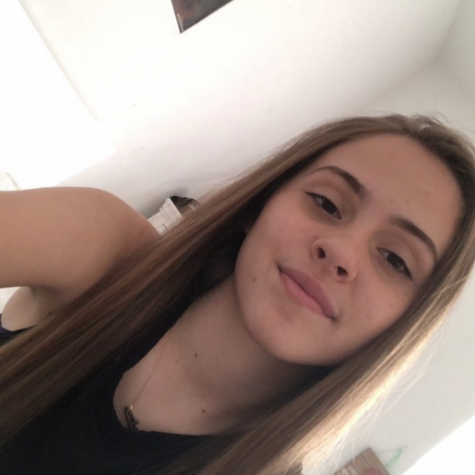 Justine Marinkovic, Arts and Entertainment Editor
Justine Marinkovic is one of the Arts & Entertainment Editors this year. She really enjoys reading and writing and values the arts. She is looking forward to pursuing this position, shedding light on news and events happening in the entertainment world.