Hills' most-watched shows in quarantine
The Trailblazer received a large variety of responses to its poll, and there are TV shows for everyone: sci-fi, mystery, historical, romance, and drama.
As students enter their eighth month dealing with the Covid-19 pandemic and quarantine, many Hills students have been using television now more than ever as a distraction from the crisis occurring in our world right now. TV offers an escape from reality, an opportunity to forget about our troubles and get lost in entertaining fictional worlds. In hopes to pass the time in quarantine as well, here are Pascack Hills' top 10 most-watched shows in quarantine based on data gathered from a survey sent out earlier in the week.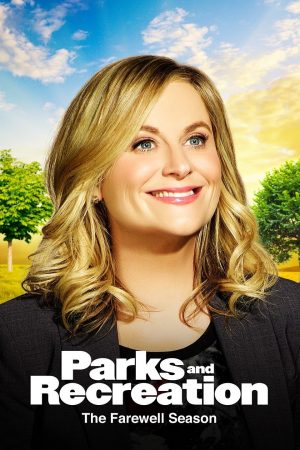 #10: Parks and Recreation
The first entry on the list is "Parks and Recreation", a sitcom that aired on NBC from 2009 to 2015 and which is now on Netflix. The show takes place in the town of Pawnee, Indiana, where Leslie Knope is the deputy director of the Parks and Recreation Department. Each season of the show centers around the different comical situations that the Parks and Rec Department has to manage. The show also features a large cast of characters and some notable comedy actors including Amy Poehler, Nick Offerman, Chris Pratt, Billy Eichner, and Ben Schwartz. The show has seven seasons, along with a Covid-19 reunion special that released in April.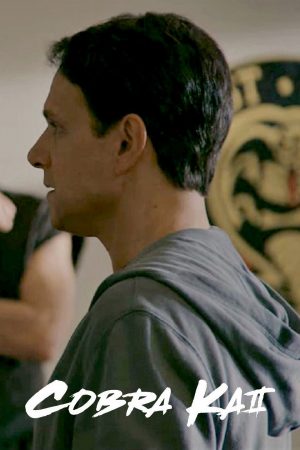 #9: Cobra Kai
"Cobra Kai", the Netflix original is based on a very thought-provoking question: "What if we make the bad guy the protagonist?" That's what happens for Johnny Lawrence, the bully in the original Karate Kid movie. Many years after his loss to Daniel LaRusso at the 1984 All Valley Karate Tournament, Johnny, seeking redemption for his previous wrongdoings, reopens the Cobra Kai dojo he was once a member of. This not only attracts a group of social outcasts for him to train, but it also reignites his old rivalry with Daniel. The show is not only a worthy successor to the original movie, but it still manages to have a unique mix of action and comedy that makes it stand out. "Cobra Kai" was recently brought to Netflix, and it is approaching its third season coming January 2021.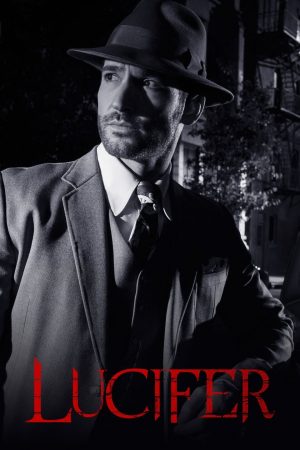 #8: Lucifer
In 2016, "Lucifer" began airing on FOX, proving to be an intriguing DC television series (without having to use Batman or Superman). Lucifer, an exiled angel, is forced to watch over Hell. Years later, Lucifer decides to give up his position ruling over Hell to go to Los Angeles and start a new life. Lucifer enjoys his new life running Lux, a local night club until he is suddenly put at the center of a murder investigation. Lucifer agrees to work as a correspondent for the LAPD, while at the same time falling in love with a homicide detective named Chloe Decker. Maybe Chloe will be the key to righting Lucifer's wrongs and making up for his evil ways.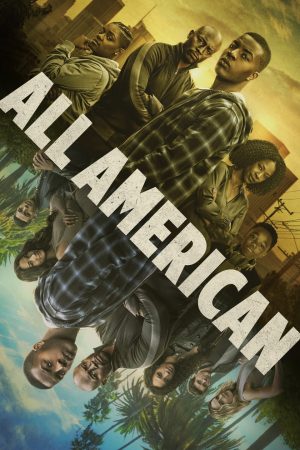 #7: All American
With the world of sports drastically changing during the Covid-19 pandemic, it might be worth taking a look at sports shows to pass the time, like "All American." Available on Netflix, "All American" is a sports drama based on the life of NFL linebacker, Spencer Paysinger. Spencer James, the star football player at Crenshaw High School in South LA, is scouted by Billy Baker, the coach of the Beverly Hills High School football team. Baker offers Spencer a position on his team, forcing him to make a tough decision: does he abandon his friend Coop dealing with gangs in Crenshaw, or does he stay home to miss out on what seems to be a promising opportunity? 
This show should especially appeal to Hills students who are also dealing with the hurdles one must face in high school and may be able to relate to Spencer. The show was renewed for a third season this January, so now's a good time to start watching.

#6: The Mandalorian
Despite being released at the end of 2019, "The Mandalorian" still remains popular in 2020. The show began streaming on Disney+ last November as an extension of the Star Wars franchise. The plot is based on a bounty hunter from the planet Mandalore who is tasked with protecting an alien child (baby Yoda) on his dangerous adventures on the farthest edges of the Universe. Director Jon Favreau combined all the best parts of sci-fi and western media in order to create this show.  The second season will be released in the upcoming weeks, on Oct. 30.
#5: Community
The next show is another NBC sitcom, "Community," based in a community college in Greendale, Colo. Jeff Winger (Joel McHale) is disbarred from his position as a lawyer for pretending to have a bachelor's degree, leading him to enroll at Greendale Community College. There, Jeff meets a colorful cast of characters that allow for a detailed, and entertaining plot of events that will keep the audience entertained for days. 
A Hills student said that they "found 'Community' to be such an interesting and hilarious show for many reasons. The characters were perfectly cast, and the personalities of the characters help showcase the best of each actors' abilities." They then go on to say the show was, "some of the best television I've watched in a while, and maybe even ever." 
#4: Grey's Anatomy
"Grey's Anatomy" is a medical drama that first aired on ABC in 2005 and boasts 16 seasons so far, available on Netflix. The show focuses on the title's namesake, Dr. Meredith Grey, along with a mixture of other surgeons and interns, and their journey to becoming expert doctors while balancing complicated relationships in the process. It is the longest-running scripted primetime television show still running on ABC, it's won a Golden Globe for best TV drama, and it's had a total of 38 Emmy nominations. The show is also known for being popular among a diverse age range from teens to middle-aged adults. 

#3: Avatar: The Last Airbender
Roughly 15 years after its release, "Avatar: The Last Airbender" regained much of its popularity after coming to Netflix this May. In it, the world is dominated by masters of the four elements: water, earth, fire, and air. After being frozen for 100 years, a 12-year-old boy named Aang is tasked with mastering each of the elements in order to save the world.
A Hills student commented, "Something I really like about this show is that it is so lighthearted and nostalgic. I always found myself laughing at childish jokes and getting attached to the characters." With 2020 proving to be a tough year, maybe it's a good time to flashback to those happier, nostalgic times.
#2: Criminal Minds
It seems like 2005 is the "magic year" with these last three entries, as "Criminal Minds" is another incredibly popular series that aired that year (premiering on CBS on September 22). The show centers around a group of criminal profilers working for the FBI's Behavioral Analysis Unit: a force that uses behavioral analysis to solve a vast array of crimes.
aDVERTISE HERE

When one student was asked about the show, they commented on how "This show has a very entertaining plot and keeps you on the edge of your seat." The show ran for 15 seasons, ending earlier this year in February. It can be found streaming on CBS All Access.
#1: Outer Banks
"Outer Banks" is a show that began streaming on Netflix a month into quarantine, and it quickly grew immensely popular among young adults of all ages (fittingly, a wide variety of age groups chose "Outer Banks" on the Trailblazer's poll). The show focuses on a group of four teenagers, John B, JJ, Pope, and Kiara, who live in the Outer Banks, a group of islands in North Carolina. After discovering a series of clues that may explain the disappearance of his father, John B and his friends go on a thrilling, once-in-a-lifetime adventure. 
One Hills student who enjoyed the show stated that it"always keeps you on the edge of your seat. There is never a dull moment and it is always action-packed."  
"Outer Banks" is a wild ride from beginning to end, and it is definitely worth a watch before Season 2 releases sometime next year.
The Trailblazer received a large variety of responses on this poll, and there are TV shows for everyone: sci-fi, mystery, historical, romance, and drama. Quarantine has been a new, difficult experience for all of us, so consider using this list of shows to make the pandemic just a little bit less stressful than usual.
Honorable mentions
"Brooklyn 99"

"The Umbrella Academy"

"That 70's Show"

"Stranger Things"

"The Walking Dead"
Leave a Comment
More from the contributor(s):