'Tis the season: spooky movies over the decades
This reporter is here to tell you that spooky season is not over just yet.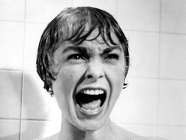 aDVERTISE HERE

Covid-19 was not the kind of horror we were looking for this Halloween, and as with most things, the virus put a serious scare over some beloved Halloween activities. Some people felt that Halloween was "canceled" and missed out on the fun, but this reporter is here to tell you that "spooky season" is not over just yet. There is still time to bundle up on the couch, lights turned off, popcorn and cider in hand, and watch a few scary movies that will make you check under your bed at night. Here is a selection of movies –– one per decade, from 1960 to today –– that have stood the test of time.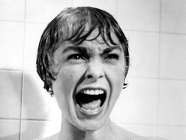 Psycho (1960)
Starring: Anthony Perkins, Janet Leigh, Vera Miles, John Gavin
Compared to current horror movies, Alfred Hitchcock's black and white classic may not seem as scary now as it did to audiences in 1960. Still, Psycho set the standard for many horror films that followed, and no one will ever forget Janet Leigh's shower scene. Even though it only took up 45 seconds of screen time, it symbolizes the entire movie and likely inspired a generation of people who now prefer baths. 
Rotten Tomatoes Score: 96% ("Certified Fresh")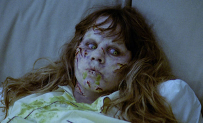 The Exorcist (1973)
Starring: Linda Blair, Ellen Burstyn, Jason Miller, Max Von Sydow
The demonic possession of head-spinning Reagan MacNeil scared audiences tremendously that some theaters had paramedics on standby for moviegoers who vomited, passed out, and even had heart attacks in their seats. Pea soup will probably always be associated with this controversial movie that was the first horror film to be nominated for Best Picture.

Rotten Tomatoes Score: 83% ("Certified Fresh")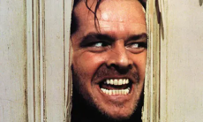 The Shining (1980)
Starring: Jack Nicholson, Shelley Duvall, Danny Lloyd, Scatman Crothers
It might be hard to find someone who hasn't heard the phrase, "Heeeere's Johnny," and associated it with Jack Nicholson's face more than Johnny Carson's. Stanley Kubrick's psychological horror (largely based on the book by Stephen King) is as well known for its imagery as it is for its plot. Iconic visuals like the snowy maze, a Big Wheel tricycle, identical twin girls, and an axe slashing through a door make this a memorable watch.
Rotten Tomatoes Score: 84% ("Certified Fresh")

The Blair Witch Project (1999)
Starring: Heather Donahue, Joshua Leonard, Patricia DeCou, Michael C. Williams
For a long time after this supernatural movie premiered, people argued over whether or not the footage was "found" or produced. The hand-held filming style was unique for the genre and added a terrifying realism that really got into audiences' heads. Filmed over eight days mostly in the woods of Maryland, this mostly improvised "documentary" starring unknown actors used a marketing campaign that relied heavily on the Internet for buzz and featured missing persons posters and fake news reports to sell the plot of the Blair Witch's legend. 
Rotten Tomatoes Score: 86% ("Certified Fresh")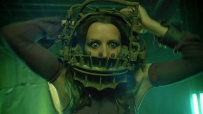 Saw (2004)
Starring: Tobin Bell, Leigh Whannell, Shawnee Smith, Oren Koules
The severed hand on the movie poster is a giveaway that this twisted thriller doesn't shy away from blood and gore. Saw was a divisive film that critics hated but audiences loved so much that it was expanded into a fan-favorite and profitable franchise. The script builds plenty of tension for viewers and the torturous puzzles designed by the mastermind Jigsaw made moviegoers squirm in their seats and grateful to go home at the end.    
Rotten Tomatoes Score: 49% (Critics), 84% (Audience)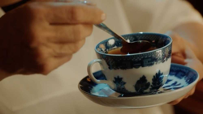 Get Out (2017)
Starring: Daniel Kaluuya, Allison Williams, Bradley Whitford, Caleb Landry Jones
Comedian Jordan Peele's directorial debut surprised audiences who expected his trademark humor and a typical horror movie script. Get Out had a layered plot that also addressed race relations and privilege in a way that no other horror film had done before. After seeing this movie, you'll have a whole new perspective on everything from entitlement to hypnotism and neurosurgery, you'll think twice before you take up smoking, and the sound of a spoon in a teacup may just terrify you.   
Rotten Tomatoes Score: 98% ("Certified Fresh")
Leave a Comment
More from the contributor(s):