Snubs or snobs? Everything to know about the 2021 Grammy nomination controversy
The internet was alight with rage over the Recording Academy's exclusion of some of the music industry's most well-known artists. 
For a music artist, a Grammy award is the biggest achievement of them all. This upcoming year, the Grammys have managed to spark heated dispute two months prior to debut night. The show, which will take place on Jan. 31, 2021, just announced their nominations this past month, and people quickly found fault with them. The internet was alight with rage over the exclusion of some of the industry's most well-known artists. 
The popular award show is no stranger to controversy; Billie Eilish's takeaway at the 2020 awards created conversation after she won five Grammys. This was her first year attending and being nominated. Naturally, her fans were ecstatic, while others felt it was unfair, so the judgment was skewed. A difference found in the reaction to the 2021 nominations in comparison to 2020 is less of a divide between fan bases, and more so anger collectively targeted toward the Recording Academy itself. 
aDVERTISE HERE

Canadian singer The Weeknd has been at the forefront of the Grammy controversy. His R&B song, "Blinding Lights," has been on Billboard Music's Hot 100 list for 52 consecutive weeks, where it peaked at the number 1 spot in April of this year. Today, "Blinding Lights" remains in the Top 10, at number 9. Prior to the release of the nominations, The Weeknd had been preparing to perform at the 2021 awards ceremony. He was not nominated in any category in the upcoming award show. The Weeknd took to social media to share his response to the "snub."
"The Grammys remain corrupt. You owe me, my fans, and the industry transparency," the Weekend stated. People of the internet, pop-culture fanatics, and fans of his music almost unanimously joined in support of this claim. Even other artists came to his defense. 
Drake took to the Weekend's defense in an Instagram story and wrote, "I think we should stop allowing ourselves to be shocked every year by the disconnect between impactful music and these awards and just accept that what was once the highest form of recognition may no longer matter." 
The Weeknd was not the only artist seemingly "snubbed" by the 2021 Grammy nominations. Harry Styles was not nominated for record, album, or song of the year, which many people have expressed frustration with. Although he wasn't included in nominations for "The Big Four," Styles was nominated for best pop solo performance, best vocal pop album, and best music video. 
Some feel as though he deserves more recognition than what he received from the Recording Academy, as his singles "Watermelon Sugar" and "Adore You" were big hits this year, as was his second album in his solo career, Fine Line.  
Rapper Travis Scott is another artist who has been excluded from the Grammys this upcoming year. His hit "Highest in the Room" peaked on Billboard's Hot 100 list this September and remained on the list for 12 consecutive weeks, but it was not nominated for Record of the Year.
Two years ago, his track "Sicko Mode" became a sensation; however, the song never received a nomination. At this point, it seems as though Scott's fans are highly aggravated by the lack of recognition. Pascack Hills has several Travis Scott fans who expressed willingness to come to his defense. 
"Travis Scott is one of the biggest names in the rap game with so many hits and top-charting albums, and is a very successful rapper. He definitely got snubbed by not being more recognized by the Grammys since he's had so many hits and almost all of his songs and albums are a huge success," Hills sophomore Nicole Golub explained. 
The Grammy Awards nominations manage to start conversations every year; there will always be differences of opinion. This upcoming year, however, people everywhere have joined forces to fight against perceived corruption within the academy, as the exclusion of more-than-worthy artists is far too apparent in their eyes.
Leave a Comment
More from the contributor(s):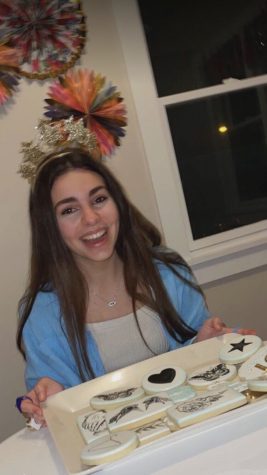 Saya Ross, College Corner Editor
Hills junior Saya Ross is excited to be a College Corner Editor for the Trailblazer  this year. Before she became an editor, Ross wrote articles for In-Depth, Sports, and Arts and Entertainment her sophomore year. She is looking forward to writing more articles and editing for College Corner along with Dylan Cochin.

Fun fact: Ross is a fan of One Direction, and her favorite album is Midnight Memories.